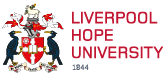 Addiction-Recovery Arts Futures one day conference
In the UK context, to date, there has been an increased interest and growth in socially engaged arts that engage with people in recovery from addiction. Art organisations and companies such as Fallen Angels Dance Theatre, Geese Theatre, New Note Orchestra, Outside Edge Theatre, Portraits of Recovery, Small performance adventures, We Are Not Saints, and Vita Nova among others, are delivering artistic projects with a particular focus on enhancing the cultural identities of people in recovery.
Building on from the 2022 one day Knowledge Exchange Event Addiction Recovery Arts Network which was organised by Dr Cathy Sloan at the London College of Music; this one-day conference's focus is to move forward the conversation about the establishment of a sustainable national and international network of recovery-arts that provides a holistic and innovative approach to creative art practices in the treatment of addiction recovery. This conference, therefore, aims to disseminate research on arts practices with people affected by addiction and act as a valuable knowledge exchange alongside providing an opportunity for attendees to share modes of practice.
As we emerge from the coronavirus pandemic, studies have already documented the rise in drug and alcohol addiction during the social isolation of lockdown and social distance measures (Kumar Kar et al. 2020; Ornell et al. 2020).
The need for community-situated recovery support is further emphasised by the current effects of the cost of living crisis that has deepened inequalities, with a national survey commissioned by The Forward Trust (2022) reporting a sharp increase in the number of people relapsing into addiction. Concurrently, funding to the arts has been eroded by the ongoing economic crisis, impacting organisations who deliver impactful creative activities that specialise in addiction-recovery arts practices.
We, therefore, consider it timely to pose the following questions:
What is the future of addiction-recovery arts in a post-pandemic world?
What are Recovery arts capable of doing in supporting people in recovery from addiction?
What is it for?
Which are the methods, ethics and politics of addiction-recovery arts practices?
What are our ambitions for future generations?
How should we model our relationships with stakeholders, artists and recovery treatment services?
How might we effectively engage on both local and global levels?
How can we speak back to political rhetoric that denigrates the value of arts, and ostracises people with substance misuse problems?
Can recovery arts be used to nourish and align more closely with audiences and communities?
Can we work collectively to dismantle the stigma attached to addiction and recovery?
Conference organisers
Dr Zoe Zontou:

Zoe is an Associate Professor in Drama and Theatre Studies at Liverpool Hope University. She has over 15 years of experience in applied theatre research and practice working in the field of applied theatre with people in recovery from substance misuse in the UK and Greece. Her research covers a wide range of topics, including autobiography in performance, addiction studies and cultural theory. Through practice-based projects with stakeholders and publications, her research has contributed to establishing recovery arts as a prominent field of research. She is currently working on a monograph entitled Performing Addiction Cultures: Politics, Ethics, Aesthetics(forthcoming, Routledge).

Dr Cathy Sloan:

Cathy is a specialist in applied and contemporary performance practice. Her doctoral documents and theorises performance practices with, by and for people in recovery from addiction. This builds upon her previous arts industry practice as Artistic Director of Outside Edge Theatre Company, developing her expertise in collaborative theatre making with people affected by particular social issues, including addiction, homelessness, the criminal justice system and mental wellbeing. Currently course leader of BA Applied Theatre at University of West London, Cathy continues to mentor and train people in applied performance. She is co-founder of the Addiction-Recovery Arts Network and Performing Recovery magazine. Her monograph, Messy Connections: Addiction, Performance and Recovery will be published by Routledge later this year.
Important conference information
Date: Friday 16th June 2023
Time: 10-6pm
Venue: Liverpool Hope Creative Campus
Book your place here: Addiction Recovery Arts Futures Conference - 16th June 2023
Download the Conference brochure for more details
Conference Schedule*
Time

Activity

Room

09.30- 10.00
Coffee and registration
Cornerstone Foyer
10.00-10.15
Welcome and opening remarks - Zoe Zontou and Cathy Sloan
COR001 - (Warehouse Theatre)
10.15-10.50
Performance: Fallen Angels followed by Q and A session
COR001 - (Warehouse Theatre)
10.50-11.00
Break
11.00-11.15
Commentary on STEPHEN: Film screening and discussion - Melanie Manchot, Nicole Vitellone, Lena Theodoropoulou
COR001 - (Warehouse Theatre)
11.15-11.30
Creative methodological Innovations in Drug Addiction Recovery - David Patton
COR001 - (Warehouse Theatre)
11.30-11.45
Student-Client Dynamics: Arts Innovation and Recovery Practices in Action Alice Bell
COR001 - (Warehouse Theatre)
11.45-12.00
Q and A session
12.00-12.30

Alex

Mazonowicz (Performing Recovery Magazine)

in conversation with Sean Daniels (

The Recovery Project Florida, USA) This session will also be available online

COR001- (Warehouse Theatre)

12.30-14.00
Installations/provocations and lunch

Wendy Hubbard: A Cautionary Tale/Addicted to You: Co-dependency, Performance and Recovery - short provocation with performative elements

COR108
Portraits of Recovery (PORe): Cristina Nunez, Uncool (Brenda), 2014, video installation

COR001

Leon Clowes: 'Queer mats' poster presentation and interactive element

The Great Hall

zack mennell: '(para)site' video installation and documentation (The Great Hall)

The Great Hall
14.00-14.30
Workshop: Simon Mason: Turning Rage into Beauty music
COR001 - (Warehouse Theatre)
14.30-15.00
Workshop: Christina Schultz: Drug Tarot Reading
COR001 - (Warehouse Theatre)
15.00-15.15
Break (coffee and cake)
15.15-16.00
Vita Nova Performance 'The Nest' followed by Q and A session
COR001 - (Warehouse Theatre)
16.00-18.00
Refreshments and film screening 'The Creative High' followed by Q and A session
COR001 - (Warehouse Theatre)
*please note, this schedule is subject to change
The Creative High (a UK premiere)
The Creative High conveys the emotional depth and search for meaning that accompanies the struggle to recover from addiction. The documentary showcases how art can be a guidepost, while delving into the artist's challenge to maintain equilibrium before and after recovery. Seeking an alternative "high" through creativity, the film offers a portal into the aliveness and spiritual connection often sought through drugs and alcohol. Bringing the viewer into the worlds of hip-hop, drag performance, punk music, and featuring artists who create dance, theater, and visual art, The Creative High projects a message of hope in an ailing world.
Further details are available at: https://thecreativehigh.com/about-the-film/
The Creative High Trailer from Adriana Marchione on Vimeo.
This conference has been partially funded by the Society for the Study of Addiction