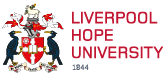 Policies and Guidance
Library staff are committed to providing all our users with high quality services and facilities, but we can only achieve this in partnership with you. Please help us to help you to make the most of library services and facilities. This library and learning spaces charter describes the expectations and responsibilities of both parties.
What you can expect from us
To help us achieve this we ask you to
A welcoming environment with a range of study spaces to suit different learning and research styles

Respect the rights of other library users



Treat learning environments with care and respect



Work in a learning space that matches your study needs by following guidance on notices provided



Use the booking system appropriately to ensure all students have equal access to bookable study spaces

Library staff who treat all library users fairly and equally, with dignity, courtesy and respect, whilst recognising the differing needs of users

Treat all staff and students fairly and equally, with dignity, courtesy and respect, both in person and online



Promptly follow any instruction provided by staff e.g. in emergency evacuation or at closing times

Library staff who are identifiable, and contact details are available on the library web pages

Carry your University ID card at all times



Visitors should bring photographic ID

Library staff who consult with academic colleagues to ensure library services and resources match and support teaching, learning and research needs



Access to a range of up to date resources, both online and print, with training and support available to help you find the information that you need



Continual development of services and facilities to ensure they meet user needs

Respect the resources provided



Students should attend the library introduction and all library sessions that are provided to support academic study



Staff should attend the library session in the University's new staff induction programme



Request help when needed and take advantage of the advice and support that is available



Information about services and learning spaces will be kept accurate and up-to-date, and will be communicated regularly via our webpages, Facebook and Twitter.

Check your university email account regularly for library communications



Visitors who have borrowing rights should check the email account provided on their application

Courtesy reminders that items are due for renewal, are overdue or have been recalled will be provided

All library users should use the 'My Account' area of the library website to keep up-to-date with loans, renewal, fines and reservations



Keep up-to-date with library developments by regularly checking our webpages and signing up to the library's social media channels

A variety of feedback opportunities including email, online and physical suggestion boxes



Timely responses and where necessary we will refer to other University services e.g. Estates



Where appropriate we will incorporate suggestions into our service planning and delivery

Feedback any comments or suggestions either directly to the library or via other feedback opportunities e.g. Students' Union, Course reps, Staff Student Liaison Committees, Student Sounding Board

Library staff who aim to resolve queries when they are raised. However, if this is not possible, you will be provided with the details of the person your question is being referred to and they will respond promptly



A clear Library complaints procedure for addressing student concerns

Raise any queries promptly

A clear Code of Considerate Behaviour which will be displayed on library webpages and in the libraries

Familiarise yourself with the Library's Code of Considerate Behaviour
Review process
The Charter is usually reviewed every two years with the next review to take place during the 2021-22 academic year.