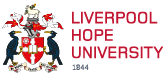 Erasmus Staff Mobility
Erasmus is the European Union's exchange programme for students and staff. Through Erasmus you can teach or train in a partner higher education institution.
Erasmus offers a great opportunity for academic and administrative staff to teach or work elsewhere in one of the 32 other participating countries in Europe. The Erasmus Mobility Programme provides financial support to help support the costs of staff visits to partner institutions or enterprises in Europe.
You can get to know first-hand the workings of another European educational system, learn new ideas and discover best practices to take back to UK. So don't let the students be the only ones to benefit.
Develop your international network and enhance your language skills too!
Applying
There are different types of Erasmus for both Support and Academic staff, so whatever your position in the University there is an opportunity for you.
Useful documents:
Academic Staff Erasmus
Academic Staff Erasmus is available for staff to learn from our partner universities or an enterprise organisation. The activities that you undertake whilst on your visit can be varied, this could include attendance at seminars, workshops or conferences, short secondments or periods of practical training.
Erasmus Mobility for teaching may be from two days to two months, excluding travel time. The individual must deliver at least eight hours of teaching per week or part of a week. Some of the grants can be allocated to development work with new universities, where we have no existing formal agreement. The programme aims to extend and improve current contacts, provide an opportunity to extend research links and enable teaching staff to monitor their students who are currently studying abroad.
Support Staff Erasmus
The purpose of this training is to allow non- teaching staff to learn from the experience and good practice of our partners, also this will help you improve the skills required for your current job. This visit can be a short secondment, study visit or job shadowing scheme. There are various Erasmus International weeks on offer for support staff which give support staff the opportunity to visit Universities in Europe along with other colleagues from other institutions. Find out more about the Erasmus+ Programme.
Brexit Update
An Erasmus+ update and technical notice in relation to Brexit can be read here.