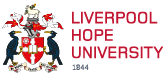 The BRIT Challenge
Liverpool Hope University is partnering with the British Inspiration Trust (BRIT) to champion and promote the annual inclusive BRIT Challenge between the 23rd January and 23rd March 2023.
We are participating in the BRIT Challenge to help raise awareness of young adult, student and staff mental health, as well as to raise money for the British Inspiration Trust and Student Minds.
What is the BRIT Challenge?
The BRIT Challenge is a national event running From January 23rd to March 23rd, 2023. This year's theme is "23", and we want as many students and staff to get involved as possible. You can enter as an individual (although we recommend you form a team to make it easier - 6 members max). Teams are encouraged to set their own target distance or activity for the duration of the challenge, whether it be physical, creative, or wellbeing related. As long as it is linked to 23, that's all that matters.
What does the challenge involve?
That's really up to you! Whether you want to test your physical ability, express your creativity, or give something back to the community - there are endless possibilities.
You could even do a combination of challenges e.g. - logging your daily steps to and around campus
Here are just a few examples of activities to help you decide on your own personal challenge.
Completing your chosen activity over 23 days.
Setting a 23,000 or 2,023 mile team distance challenge.
23-Hour Challenge.
Taking 23 minutes a day out of the office to take part in an activity.
23 acts of kindness in the community over 23 days.
Completing a piece of artwork in 23 hours with a theme of mind, movement and destigmatising mental health (then auctioning the works of art).
23 minutes of mindfulness activity (including meditation, dance, movement, drawing and knitting) for 23 days.
How can I get involved?
1. Participants can register for the challenge (either as an individual of as part of a team) by completing the online registration form.
2. All donations, including the minimum £1 registration fee, can be paid through our Givestar fundraising page.
How do I log my activity?
You can log your activity through our online Activity Log Form.
Tell me more about the fundraising
We would love to raise £2023 through this challenge. But any amount raised will help our two chosen charities (BRIT and Student Minds) in improving the mental health and fitness of young adults throughout the UK. You can donate via our Givestar fundraising page.
Are there prizes available?
There will be a selection of great prizes* available in a number of different categories including;
Best individual performance (1st, 2nd and 3rd place)
Best team performance (1st, 2nd and 3rd place)
Most unique challenge completed
*Further details on the prizes will be available soon.
What can I do if I don't feel up to the challenge?
If you are finding things difficult to manage at the moment, do remember that support is available to you. You can access any of the Student Development & Wellbeing services through their drop-in service, which runs between 12 - 2 pm, Monday to Friday, during term time. If you would like to speak to someone, please get in touch on the day you would like to attend.
T: 0151 291 3427
E: sdw@hope.ac.uk.
Can I find out more about the BRIT Challenge?
Please visit The BRIT Challenge website for more information.