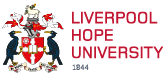 Personalised Careers Advice
Whether you know exactly what career you're going in to or need a bit of help working out your options - we're here to help.
Get started by accessing the wide range of resources provided by the Careers & Employability Service:
Your one stop shop for everything job and career related. You can search through jobs exclusive to Hope students, build a CV & cover letter, develop workplace skills and get top tips straight from employers.
You can also sign up to DofE, manage your SALA portfolio and book on to the latest events, workshops and careers fairs.
Employability Hub
Our hub is stacked to the brim with advice, information and guidance on careers, jobs, placements and more. Come along to one of our drop in sessions to get help with something specific or pop in with a quick query to speak to one of the team. We have someone in there almost all week who can offer you advice or connect you with the best person to help.
We regularly have new materials or advertisements about jobs, placements and graduate schemes so come by and help yourself. Keep an eye out on our events page for talks and workshops happening in the hub.
One-to-one appointments
If you'd prefer to talk your career options over for a bit longer you can book an appointment with a Career Adviser on JobTeaser. If you haven't already, sign up using your Hope email address and click the appointments tab at the top of the dashboard.
Careers talks & workshops
Look out for our Careers Advisers in a classroom or lecture theatre near you! The team make their way around lectures and workshops as part of your course. All first years get an introduction to the service so you know what services we provide and how you can access them.
Academics often ask for careers related sessions specific to your course during term time, it might not be timetabled but it's a great opportunity to get some tailored support and advice.
Outside of the curriculum we also have employers and recruiters come onto campus. They might base themselves in the hub for the day so you can just drop in or they might do a presentation that you can book on to. Keep an eye on our events pages and social media to see what's on.
Bulletins
All students get a weekly bulletin from the Careers email account. This is your weekly round up of events, placements & internships and volunteering opportunities. Graduates of the last two years receive a monthly Employability Bulletin.
Connect with us online
You can find us on: