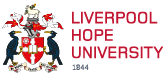 Covid-19 information
We have put together a series of FAQs to answer any questions you may have about studying and working on campus.
As well as addressing important health and safety information for all members of the Hope community below, we have created additional FAQs that are specific to students and staff.
This page is live and will be updated on a regular basis.
Liverpool Hope University's approach statement
The Hope community (collegium) and educational philosophy is founded on collegiality and development of personal relationships with students. The prime considerations working on campus are firstly the Health and Safety of all staff and students of the University; secondly, the provision of an excellent student experience; and, thirdly, the continuation of activities which underpin the mission and values of the University.
The University has acted consistently in the interest of public health concerns and the protection of our staff and students. Its intention is to continue to provide a full and fruitful student experience.
The health and safety of each one of us is dependent on every student and member of staff being committed to the plans in place across the Hope community.

Last updated: 4 July 2022
Safety on campus
The safety of our students and staff is a prime concern of the University. It is the responsibility of all of us to keep everybody as safe and healthy as possible. The University has a duty of care to ensure your safety on campus, a range of measures are in place to do this. These include but are not limited to:
Practicing good hand and respiratory hygiene
Reporting positive test results to covid@hope.ac.uk
Please follow these measures when working on site.
What do I do if I've had contact with a person with suspected Covid-19?
People who live in the same household as someone with Covid-19 are at the highest risk of becoming infected because they are most likely to have prolonged close contact.
You can reduce the risk to others by:
- avoiding contact with anyone you know who is at higher risk of becoming severely unwell if they are infected with Covid-19, especially those whose immune system means they are at higher risk of serious illness from Covid-19, despite vaccination
- following good hand and respiratory hygiene
- monitoring your own health, if you develop symptoms of a respiratory infection, request a test from your School or Department. If positive, try to stay at home and avoid contact with other people and follow the guidance for people with symptoms.
Further guidance is available at gov.uk
It can take up to 10 days for your infection to develop after close contact with a positive case. It is possible to pass on Covid-19 to others, even if you have no symptoms.
Do I still need to contact the University if I have symptoms or have received a positive test result?
If you display symptoms or receive a positive test result, you need to inform the University's Covid Control Team covid@hope.ac.uk. You do not need to report negative results.
If I have tested positive, how long do I need to stay at home for?
If you have Covid-19 you should stay at home and avoid contact with other people. You should also follow this advice if you have a positive LFD result, even if you do not have any symptoms.
Staff who test positive should stay at home and avoid contact with other people for 5 days after the day you took your test. Staff are able to return to campus from day 6 if feeling fit and well.
Tests will also be provided where there has been contact with a colleague who has tested positive, for example those who share a workspace or office.
Covid-19 cases
The data relates to positive cases of Covid-19 reported by the University's Covid Control Team (CCT). The information will be updated each Monday.
Data shown below is from 4 July 2022:
| | Support staff | Academic staff | Residential students | Non-residential students |
| --- | --- | --- | --- | --- |
| Number of new cases in the last 24 hours | 1 | 0 | 0 | 0 |
| Number of positive cases currently isolating | 8 | 2 | 0 | 2 |
| Number of new isolations in the last 24 hours (all statuses) | 1 | 0 | 0 | 0 |
| Number of isolations (all statuses) | 8 | 3 | 0 | 2 |
What about the wearing of Personal Protective Equipment PPE?
The University's approach follows the Government advice for working safely during coronavirus.
Staff and students who are already using PPE in their work/study activity to protect against non Covid-19 risks, will continue to do so.
What safety measures have been put in place by the University for returning to campus?
The University is using a range of measures to ensure the University's campuses are safe places to work and study. This includes;
- daily cleaning regimes for shared spaces and high touch points
- suggested cleaning protocols for shared kitchens
- regular reviews of one-way systems in larger buildings
- lifts restricted to single traveler use only
- an increased number of hand sanitiser stations
- cleaning kits in all public spaces
- good ventilation, including instructions for staff in each classroom to encourage increased air circulation
- CO2 monitors in naturally ventilated spaces to provide an indication of air quality
- promotion of good hand hygiene.
The University will continue to review and ensure health and safety measures are in line with the advice from the Government, PHE, NHS, DOE, HSE etc.
How is the University managing risk?
The University has an Overarching Risk Assessment , which is regularly reviewed and is available to all staff. Each senior manager has been given a framework of what needs to be considered at School and Department level, in keeping with the University's existing safety management arrangements.
Staff who may be at a higher risk of becoming severely unwell if they are infected with COVID-19 will have an individual health risk assessment in place, which should be kept under regular review.
If you have any concerns, you should raise them with your line manager in the first instance.
How can I help with health and safety of the community?
The most important thing you can do is monitor your own health, follow the safety measures on campus.
If you are unwell, stay at home or return to your halls and obtain a test kit. The Covid Control Team can provide further guidance.
What are the rules about administering first aid?
If someone needs urgent help then social distancing guidelines do not apply. Appropriate PPE should however be used. A new protocol for such scenarios has been agreed and should be followed. Read the COVID-19 First Aid Protocol here.
Do you have any advice on the use of public transport?
Those who need to use public transport should follow the current Government advice on safer travelling.
What advice is there if you are a person from an ethnic minority background concerned about safety in relation to Covid-19?
There is clear evidence that Covid-19 does not affect all population groups equally. Many analyses have shown that older age, ethnicity, male sex and geographical area, for example, are associated with the risk of getting the infection, experiencing more severe symptoms and higher rates of death. The Government, PHE and the NHS have produced various reports and information.
Government publications and indicators show that people from ethnic minority backgrounds are more likely to be seriously impacted from Covid-19. The unequal impact of Covid-19 on these communities may be explained by a number of factors ranging from social and economic inequalities, racism, discrimination and stigma, occupational risk, inequalities in the prevalence of conditions that increase the severity of disease including diabetes, CVD and asthma (Public Health England).
If you have concerns, please speak to SDW or your line manager. It is important that adequate time is given to discuss your concerns and to outline the safety measures put in place for your safety.
How are you ensuring safe working practices?
The health, safety and wellbeing of all members of the University community is paramount. The University is using risk assessments to consider where there may be a heightened risk of transmission and ensure the risk is controlled to continue to provide a safe working environment for all.