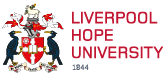 Global Hope
Global Hope is the University's international volunteering programme. It gives you an opportunity to act as a global citizen by engaging with issues of social justice and participating in projects in countries such as Sri Lanka, Peru, South Africa and Brazil.
Global Hope 2024
New projects for Global Hope 2024 are currently in review and will project locations will be available to view by 1st August 2023.
Projects
Each year, we run a number of projects in different countries.
We have reinstated all of these projects for 2023, currently working with our partners in Brazil, Peru, Sri Lanka and South Africa.
Costs
If you would like to take part in Global Hope 2024, you will need to raise £1,500 towards Global Hope. Visit our costs page for further details for 2024 and fundraising ideas. You may be eligible for some Turing funding towards living expenses while overseas.
How to apply
In order to be interviewed to participate in a project, students will need to meet key criteria to demonstrate that they are actively committed to Global Hope and have high professional standards. This is to ensure that we are able to give our partners the best experience possible. The criteria will be assessed in the application form.
The criteria are:
1. Knowledge and understanding
Have an interest in, and commitment to, social justice.
Have some previous experience of volunteering or fundraising, i.e. through school or community groups.
2. Experience and skills
Be actively engaged in SALA or commitment to begin SALA by demonstrating a history of volunteering.
Show active participation in the Liverpool Hope University Community, through participation in extracurricular activities.
3. Practical elements
Have relevant skills/ hobbies/ interests which can contribute to the project.
Ensure to be DBS checked.
Agree to contributing £1,500 to Global Hope.
Commit to attending any necessary training sessions.
4. Student engagement with the University
Be engaged in your studies, with attendance of 70% or more.
Have good academic standing; students should normally have average grade points over 50 (C-).
Have not been involved in any student disciplinary procedures.
If you would like to take part in a Global Hope project, please visit our how to apply page for details about the application process.
FAQs
Got a question? Visit our FAQs page to find the answers to the most commonly asked questions about Global Hope.