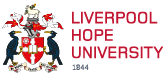 PGCE, SCITT & Schools Direct celebrations
The PGCE, SCITT and School Direct celebration will be held on Wednesday 19th July 2023 at the Liverpool Metropolitan Cathedral.
The Hope community always looks forward to celebrating the achievements of our PGCE, SCITT and School Direct candidates. This is a time for the next generation of aspiring teachers to celebrate the end of their studies in recognition of their professional qualifications.
If you have another question about the PGCE, SCITT or School Direct celebrations please email graduation@hope.ac.uk
Updated 09 March 2023
Quick links
Information on the ceremonies
Confirm your attendance
Tickets for your ceremony
How to order a gown
How to order your photography
Information on parking
Arrangements for graduates and guests with disability requirements
University merchandise
Financial matters
Be part of the picture
Information on the ceremonies
The Ceremony will commence at 11am and last about one hour and a half.
It is important to note you must ensure you give yourself time to travel to the Cathedral and be taken to your seated area promptly before the start of the ceremony. Last entrance to the Cathedral for each ceremony is 20 minutes before the start time.
We will confirm arrangements relating to Health & Safety nearer the time.
If you test positive for Covid-19 and are unable to attend, please contact graduation@hope.ac.uk
How to confirm your attendance
You will receive notification confirming the time of your ceremony through your SRM no later than 21 April 2023. You will have to access your SRM through MyHope to complete the task. Please can you make sure your personal details are updated.
You now have the options as stated below:
1. Confirm attendance at the appropriate ceremony.
2. Receive your certificate in absentia (i.e. tell us that you will not be attending).
You will need to let us know through the SRM which is your preferred option.
If you experience technical difficulties logging into MyHope, please contact ITSHELP@hope.ac.uk
Tickets for your ceremony
You should pick your tickets up from the Gateway desk on the day before or on the day of your graduation.
Entry to the Cathedral without a ticket will not be possible so please ensure you bring this with you to show at the door with your guests. Children need to be accounted for as a guest and will need a ticket.
Due to Health & Safety regulations numbers are limited and there are currently no extra tickets above your maximum allocation.
We will be able to stream the ceremonies live via our YouTube channel noted below.
The ceremonies will be streamed live via our YouTube channel.
Ceremonies will also be streamed into Our Place bar and kitchen.
How to order a gown
Please order your academic gown as soon as possible to guarantee delivery. You can order your gown via the Ede & Ravenscroft website. Please ensure you hire your gown through the official channel to ensure you have the correct gown for your ceremony. Please note you will not be able to graduate across the stage without the correct gown.
You can collect your gown from the Sports Hall at Hope Park from 9am onwards on Tuesday 18th July. You should return your gown by the end of the day on the day of your Graduation.
If you require clarification or support in the gown order process, then please contact Jacqui Sanders: sanderj@hope.ac.uk or Martyn Bolam: Martyn.Bolam@edeandravenscroft.com
How to order your photography
Ede & Ravenscroft offer a professional photography service which will also be based at Hope Park. You can book your photographs in advance on the Ede and Ravenscroft website. If you are booking photography prior to your ceremony, please make sure that you give yourself enough time before the start of your service.
If you decide not to attend the ceremony but would like some official photographs taken you can order a gown through Ede and Ravenscroft. This will be delivered by post and you will be able to use a local photographer.
Parking facilities
There will be public parking facilities at Hope Park, please note this is free of charge on this day.
Health & Safety Regulations mean that there will be no general parking available in the Metropolitan Cathedral car park. There are a range of nearby public parking facilities, many of which you can pre-book online. A small number of disabled spaces will be available at the Metropolitan Cathedral.
Arrangements for students and guests with disability requirements
If you, or one of your guests has a disability that requires specific arrangements, you should contact graduation@hope.ac.uk and the team will be in touch with you.
University merchandise
University merchandise will be available from the Hope stall at Hope Park in the Sports Hall.
Financial matters
If you are in debt to the University you will not be able to attend the ceremonies. If this applies to you, the Student Finance team will be in contact to help you resolve any such issues before the event.
Be part of the picture
Liverpool Hope needs your responses to help shape the future of Higher Education for years to come. You'll receive an email from Graduate Outcomes about 15 months after you complete your course with Hope.
It's a short 10 minute survey to capture the activities and perspectives of graduates like yourselves. You might also get a text from 'GradOutcome' or a call to complete the survey over the phone.
To get the best response rate we need to have accurate contact details. Please update your contact details by using this form.
Having your up to date details means we can also keep you in the loop about alumni activity, graduate job opportunities and graduate-level workshops or events too!
The important stuff
HESA have published privacy information for students on how your contact details will be used.
If you have any questions or concerns, please email Careers@hope.ac.uk
Please note: An application to attend an event run by Liverpool Hope University constitutes an understanding that the event may be photographed or videoed and consequently you agree that you may appear in Liverpool Hope University's promotional materials.
Stay in touch
Stay in touch with fellow classmates and lecturers through our Alumni Association which presently has thousands of members spread across the world.
You can find out about the benefits of becoming a Hope Alumni on the Alumni pages.