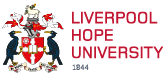 Communications channels
Email
The University will often use email to send you important information and updates. It is therefore really important that you check your Hope e-mail account regularly, ideally every day but at least three times a week.
Hope will send messages to your University Gmail account. Therefore, if you normally use an independent provider, it is your responsibility to ensure that all messages from Hope's Google e-mail system are forwarded on to you. Similarly, if you change provider, it is your responsibility to ensure that forwarding continues.
Student Records Management System (formerly the information portal)
The Students Records Management System (SRM) is an important means of communication. You will be able to register on-line by accessing the SRM system using your Hope network log-in account. Your assessment results will also be delivered via the SRM and it is planned to offer a facility to pay your tuition fees on-line.
It is essential for you to get into the habit of frequently checking the SRM, and your Hope e-mail. If you do not check these sources regularly, you may miss out on important information.
Hope bulletin
Each week students are sent an e-newsletter, Hope bulletin, to their Hope email account. This is a useful source of up-to-the-minute news and information on events around the University.
Student mail
At Hope Park, student mail can be collected from the Gateway Service Desk. Mail for resident students in Hopkins Hall can be collected from the Security Lodge at The Cornerstone. Please check these locations regularly (but note that communication from the University will mostly be via your Google e-mail account, or the SRM, as detailed above).
Your address
When you register at the start of your course, we will ask you for your permanent and term-time addresses. If you change either of them in the course of the year, please log onto the SRM system and follow the instructions.
If you want us to use a different address for you during vacations, you will need to give us this information in good time.
You have the right to opt-out of receiving marketing material by post or electronic means and you can exercise this right by contacting the sender of the communication.
Graduation
If you are a final year student and are eligible to graduate in 2020, information, including the date of your ceremony, will be available via the SRM prior to the ceremonies.
The allocation of degrees and students to particular days depends on numbers. You will not have a choice of days.
Please note that upon Graduation, the University may provide students' names and photographs from the days to their former schools and local newspapers, unless students request the University not to do so.
Important documents
ID card
We issue all students with an ID card, which also serves as a Library card and re-chargeable photo-copying card. If you lose this card or have it stolen, you must report it immediately by emailing administration@hope.ac.uk
Disclosure and Barring Service (formerly Criminal Records Bureau)– Enhanced Disclosure Form
Those students who will come into contact with children or vulnerable adults through their programme of study must apply for Enhanced Disclosure from the Disclosure and Barring Service via the University.
This is a requirement for students on the following programmes: all undergraduate Primary Teaching; PGCE Primary and Secondary; Social Work.
Enhanced Disclosure must be received to the University's satisfaction before registration can be confirmed. Students also have a duty to inform the Registrar's Office of any changes which occur following the University's receipt of the Enhanced Disclosure. Failure to produce such disclosure may lead to suspension or termination of study.