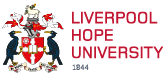 Disciplinary matters
University Council and the University's Trustees take the maintenance of good behaviour very seriously.
University Council and the university's senior management take the maintenance of good behaviour very seriously. Students are expected to regard themselves as ambassadors of Hope and have due regard for fellow students, staff, neighbours and others. University Council's authority is delegated in various ways, with the Vice-Chancellor & Rector having ultimate authority in all matters of student discipline. Complaints of misconduct will be referred to the Proctor (for resident students) and/or the Pro Vice-Chancellor Student Life & Learning (for non-resident students) in the first instance.
The Student code of conduct and disciplinary process
You can view the current Code by clicking on the links below:
Please note that the Code applies to all Liverpool Hope students.
If you are required to attend a panel, you will be given the opportunity to submit a statement with any evidence in advance of the Panel for consideration. If you wish to do so, you must use the Statement for Panel Form and send to caseworker@hope.ac.uk.
If you have any questions about the procedure, please contact caseworker@hope.ac.uk and someone will get back to you.
Below are some examples of how the Code is applied, and more guidance on what is expected of Hope students in terms of behaviour.
Safety and Security
While Liverpool Hope takes seriously its commitment to health and safety, all members of the University community have a responsibility to take reasonable care of themselves and others around them, in accordance with the University Health and Safety Policy.
As part of the University's commitment to fire safety, fire alarms and fire safety appliances are located throughout all University buildings, including Halls of Residence. Fire safety appliances, such as fire extinguishers, are supplied to aid escape in the event of a fire. Any misuse of this equipment, including fire alarm activations caused by negligence, carelessness or mischief, is a disciplinary matter and a charge may be levied on those found responsible. Students are reminded that tampering with or covering smoke detectors to inhibit the effectiveness of the fire alarm system is a criminal offence and the University reserves the right to seek investigations and subsequent prosecution.
Students living in Halls of Residence are prohibited from using a range of items; these include candles or any device with a naked flame and any smoking devices. Students found contravening this regulation will be subject to disciplinary procedures. A full list of prohibited items can be found in your Student Accommodation Contract. Further details regarding fire safety can be found within the University'sFire Safety Policy, which applies to all students of the University.
No smoking policy
The University operates a no-smoking policy throughout its premises. In addition to a ban on smoking in enclosed public spaces, smoking is not allowed anywhere on campus except for the designated smoking shelters around the University.
Designated Smoking Areas Hope Park
Designated Smoking Areas Creative Campus
Consideration for the wider community
Please help to maintain our good relations with the residents of Hope neighbourhoods (including those at Everton and Aigburth), particularly by avoiding noise in and around campuses, especially if you are returning late to a Hall, and by taking due consideration over parking (see below).
Resident students are also asked not to contribute to noise pollution and to consider fellow residents when using CDs, DVDs, radios, etc.
Consideration for the wider environment
Please do not leave litter around the University, its grounds or in the streets of the neighbourhood. University lawns, trees and flower beds are under the care of contracted gardening staff. Please co-operate with them by keeping to the footpaths and avoiding damage to plants.
Parking regulations
A car parking management system is in operation at Hope Park.
Non-resident students have the option of:
using the pay and display facilities at a charge of £2 per day, or
purchasing an annual car parking permit at a cost of £60 per academic year.
The University actively discourages residential students from bringing cars onto the campus as it reduces the spaces available for those with genuine reasons to commute to the campus.
Resident students need to apply for an annual parking permit.
Please note that a permit does not guarantee a car parking space.
Overnight parking is not permitted. Any vehicle parked after 10:00pm, without a valid permit (Residential, Conference Guest or a Temporary Overnight Permit), may result in in the issue of a Parking Charge Notice (PCN) and temporary or permanent withdrawal of parking permit.
Vehicles must be parked in designated parking spaces only.
The University accepts no responsibility for loss or damage to vehicles parked on the University premises.
How to apply for a parking permit
Travel plan
Please note that the University has a travel plan, which aims to mitigate the negative environmental impacts of transport to and from the University and to have a positive effect on the health of its staff, students and visitors. The University plans to reduce dependency on travel by car, by encouraging greater use of car-sharing, public transport, walking and cycling.