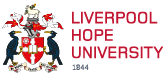 Student Development and Well-being
The Student Development and Well-being team are responsible for providing information, advice and assistance covering a wide range of issues including counselling, mental health and well-being, learning and disability support, student health, sexual misconduct and harassment, healthy relationships, and much more.
(Please note: This video has subtitles/closed captions. Please ensure you have this option enabled once you start playing the video).
Having a tough time and need to speak to someone?
Student Development and Well-being provide a daily drop-in service, offering brief consultation sessions of around 15-20 minutes. The drop-ins are for students wishing to access counselling, mental health, or learning/disability support, including those who need to speak to a mental well-being practitioner urgently. These can be face-to-face, via Zoom video call or telephone.
The well-being drop-in sessions take place from 12 - 2pm, Monday to Friday (during term-time). To access a drop-in, contact Student Development and Well-being on 0151 291 3427 or sdw@hope.ac.uk on the morning of the day you wish to attend and a member of the team will arrange things for you.
*Please note that a limited number of drop-in sessions are available each day and are allocated on a first-come, first-served basis.
Concerned about the Cost of Living Crisis?
Ths University is determined to support all students through this period and are committed to providing assistance to help you manage rising costs. For further information and advice, please visit our dedicated Cost of living support page.
Worried about a fellow student?
The challenges of university life can sometimes affect students' feelings of mental well-being. If you notice any changes in a friend or fellow student's manner, behaviour, or appearance that gives you cause for concern, contact Student Development and Well-being. We can offer them (and you if you need it) the assistance and support that will help.
Mental Well-being Toolkit
Our Mental Well-being Toolkit offers a wide variety of self-help resources to assist you in maintaining good mental well-being.
Stay Informed
If you want to stay up to date with upcoming well-being events, you can follow Student Development and Well-being on Instagram, @HopeSDW or visit our Linktree page.
Contact us
Have a specific query? We are here to help.
Opening hours
Monday - Friday:
9am - 5pm