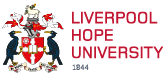 Student Finance
The Student Finance team can help and advise in all areas of student finance. These pages provide information for current students.
Latest Updates
Student Support Fund 2022/23
The Student Support Fund is a discretionary fund provided by the university to assist students experiencing financial difficulty. From February 2023 the University made the fund available for all students to apply to.
All applications should be submitted electronically by signing into the link below and it should be noted that the system does not allow applications to be submitted unless all requested supporting documentation is attached to the online application.
Student Support Fund 22/23 Application
There is a separate paper application for students who are EU/Islands/International students and these applications must be submitted by email to studentfunds@hope.ac.uk.
Student Support fund Form 22/23 EU-Island-International
Rules and Regulations for the Student Support fund 22/23
(10.02.23)
Fees & Funding (2022/23)
To view tuition fees, scholarships and other finance information from previous academic courses, please visit Previous years' finance information.
Contact Us
Student Funds deal with information and guidance about money available for your course including bursaries, scholarships, maintenance loans and grants.
They can be contacted by:
T: +44 (0) 151 291 3435
Fees and Collections deal with information on fees for all courses and accommodation offered at Liverpool Hope University.
They can be contacted by:
T: +44 (0) 151 291 3339
If you wish to comment on the service you have received from the Student Finance/Student Funds Team please complete the Feedback Form