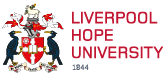 Frequently asked questions
If you can't find the answer you're looking for about fees and funding for your undergraduate degree, check out our frequently asked questions. Alternatively, you can contact the Finance Team who will be able to help: financequeries@hope.ac.uk.
How do I pay my tuition and accommodation fees?
We accept most major credit/debit cards (including Visa, MasterCard and Maestro but not American Express), cheques and banker's drafts.
When do I have to pay my accommodation fees?
Students can pay the accommodation charge in full before arrival at Liverpool Hope University. Payment should be made through the online accommodation payment facility that will be available through your Student Record Management system (SRM) from around the middle of August each year (details of how to access this will be sent to you nearer the time). If you do not have access to a computer, payments can be made at the Finance Office at Hope Park, by calling 0151 291 3339 during the hours of 9.00am to 5.00pm, Monday to Friday, or by cash, cheque or credit/debit card, such as Delta, Maestro, Visa and MasterCard.
Students who do not choose to pay the full charge in advance are required to set up one of the following payment plans for the balance. Again, the initial payment and the payment plan should be set up using the online accommodation payment facility.
Initial payment of 15% - the remainder to be paid in five monthly payments from October to February, by one of the methods detailed above
Initial payment of 15% - the remainder to be paid in three payments in October, January and April, by one of the methods detailed above
No initial payment - the full balance to be paid in three payments in October, January and April, by one of the methods detailed above
You can pay the instalments either by Credit/Debit card or by post-dated cheque.
N.B. PGCE students who are in receipt of a Training Bursary can apply to pay by monthly instalments from their Training Bursary.
When do I have to pay my tuition fees?
All students should register online through the SRM. Within there is a Finance section that has to be completed. If you are paying your tuition fees directly to the University you can make the payment in full by credit/debit card online or you can make an initial payment and set up a two or five-payment plan. Please note that the two payment plan is only available for full time undergraduate students.
Tuition fees may rise in line with inflation in subsequent years of study
Full time PGCE students can take out a full or partial loan to cover the fees. You will need to apply either through an application form or online to Student Finance England and this should be completed as early as possible.
Postgraduate student who are taking a postgraduate loan (PGL) can set up a 3 instalment payment plan that mirrors the dates which they receive their loan payments.
Channel Island and Isle of Man students need to apply through their local Government departments as separate arrangements are applicable to them.
What can I do if I am having difficulty paying my fees?
If you are experiencing difficulties in paying tuition or accommodation fees, you should seek help at the earliest possible opportunity. Initially, you should visit the cash office in the Gateway to Hope Building and seek advise from the Finance Team. They will be able to provide general advice as well as information about any additional funding that may be available. You may also want to speak to a personal tutor or the Students' Union for support and advice. It is important that you keep the Student Finance team fully aware of developments which allows them to make informed decisions.
What happens if my payments are late or I am unable to keep to a payment plan?
You need to contact the Finance Office either in person or by telephoning 0151 291 3339 to speak to one of our experienced advisors who will try and agree a payment plan with you that is beneficial to both yourself and the University.
If you are unable to agree a payment plan, the Policy on Student Debt is activated and your IT facilities will be withdrawn which will affect all your Hope online learning resources. There is an up-to-date account balance which is always available on the Student Record Management (SRM) system. A further breach of a payment or continued failure to make an agreement will result in the withdrawal of all rights and de-registration from the University. One week's notice will be given before de-registration is affected. The University will then put any outstanding debts in the hands of an outside agency that will actively pursue the debts through the courts and any additional costs incurred will be added to your account. In order to maintain the high quality of teaching, University facilities and to be fair to paying students, we will always act to recover debts.
Please note that, for students in Halls of Residence, the Accommodation Contract applies and paragraph 11.2 states that the University reserves the right to terminate the Accommodation Contract if the student fails to make any payment that is due and payment is overdue by 30 days or more. Any outstanding accommodation charge debt at the end of the license period will be pursued through the external debt collection agency.
What should I do if I am being sponsored?
You should contact your sponsor and ask them to confirm in writing on letter headed paper complete with signature to Liverpool Hope University that they are sponsoring you and the total amount of fees they are paying for the academic year. Please note that we need a new letter for every academic year of study and until we have received this letter then the student remains responsible for their own fees.
I am an undergraduate or PGCE student and I am thinking about withdrawing or interrupting my course. What are the financial implications
There are various stages which you will go through before you are officially withdrawn or interrupted from the University and they are detailed along with other important information in the booklet on the link below. The most important thing to remember is you must seek individual advice from a Faculty Senior Academic Adviser and the Student Funds team when considering withdrawal/interruption.