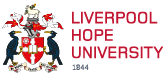 Student budgeting tips
It is important to realise that when you first receive your student finance that this has to last for the whole term. It might seem a lot at first but it is soon spent.
Here are some tips to help you to budget your money:
Arrange an interest-free overdraft facility with your bank. If you already have a bank account from your home address make sure that you change this to a student account so that you can take advantage of any offers from the bank. Avoid all other loans or credit cards.
Once you receive your first instalment of funding you should:
Pay your first term's rent
Buy a student rail card. This gives you up to a third off many rail journeys. The Young Person's Rail card is normally only available to 18-25 year olds but if you are 26 or over you will need to prove you are a full time student.
Buy your ticket now to travel home at the end of term (it will probably also be cheaper if purchased in advance)
Buy a termly bus ticket for travel into the University and around the city.
Other things to think about when you start at University
Limit the amount of cash you withdraw each week.
Think ahead to expenditure you will incur later in the year, such as the cost of field trips or a deposit on a house. Try and save some money each term towards these costs. If you think you will be tempted to spend this, ask your parents to keep this for you until you need it.
Budget what remains over the number of weeks until your next instalment is due. A really good online budget calculator can be found on the UCAS website.
If you are a full time student, on enrolment you will be given details of how to obtain a Council Tax exemption certificate. This may result in you being exempt from paying council tax or your bill may be reduced by 25%.
Some younger students may be entitled to free prescriptions, dental checks and sight tests. To find out if you are eligible pick up a HC2 form from your doctor/dentist.
You may consider purchasing an NUS extra card at only £12 for the year which can be used to gain many discounts on a variety of purchases. Top offers include 25% off National Express, 25% off Odeon cinema tickets 10% off ASOS and up to 40% off Pizza Express.
Can the University help?
Liverpool Hope University has a Student Support Fund for undergraduate students to which they can apply if they are in financial difficulty. Please note however there is a strict set of criteria used when assessing applications and making awards so the guidelines which accompany the application form should be fully understood.
An application form can be obtained by either visiting the Fees and funding pages or by visiting the Service desk in the Gateway to Hope building where copies can also be obtained.
For more information please contact the student funds team studentfunds@hope.ac.uk