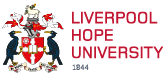 PhD opportunities
Impact of Intravenous Iron (Ferinject) on Musculoskeletal Function Profiles in Older Adults with Iron Deficiency Anaemia (IDA)
The School of Health and Sport Sciences at is fully committed to excellence in teaching and to delivering research of the highest quality. The School is rapidly developing its research profile and has an ambitious agenda for the future. The School has a thriving research culture benefiting from a broad range of high-quality research facilities across a variety of disciplines to support a broad range of multidisciplinary research projects.

The School of Health and Sport Sciences is now looking to recruit two exceptional PhD students to a specific multidimensional clinical project with a focus on musculoskeletal health and function.
Project scope
Anaemia is considered a risk factor for functional decline and frailty-associated adverse outcomes in older adults including decreased physical performance and muscle strength, increased hospitalisation risk and mortality, falls, and poorer recovery from activity of daily living disability. Key mechanisms underlying these associations are still to be determined. Despite a major gap in human studies, research in animals has demonstrated a relationship between iron deficiency anaemia and deteriorated functional capacity and physical performance.
A very limited number of human studies have attempted to explore the link between iron deficiency anaemia and decreased skeletal muscle performance and diminished functional/exercise capacity.
The age-related decline in the skeletal muscle mass and quality (sarcopenia) and associated frailty, has rapidly become a major health concern in the older adults particularly when accompanied by other chronic diseases and conditions such as iron deficiency anaemia. Recently, there has been an increasing interest in exploring the role of iron as a factor in the development of age-related frailty.
These PhD studentships will utilise an array of physiological and functional measurements to characterise the impact of a standardised intravenous iron therapy on musculoskeletal health and function in older patients with IDA.
Research supervisors
This PhD studentship will be conducted in the School of Health and Sport Sciences. Professor Omid Khaiyat, Associate Dean of the School, will be the lead supervisor of the project, though at least one other supervisor will join the supervisory team.