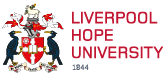 Maymester
Liverpool Hope is delighted to offer courses in May 2023 open to any of our Partner Universities and their students.
The courses offered come from a wide range of departments at the university and focus on specialist topics and themes.
The closing date for applications is Tuesday 28th February 2023.
Duration
Each course has two options:
Two week course - non credit bearing course which is audited and has no assessments
Three week course - two week taught course with an additional week of supported course assignments to gain 3 USA academic credits (15 UK credits)
Dates
Two week non-credit bearing course: 20th May - 5th June 2023
Three week credit bearing course: 20th May - 11th June 2023
Cost
Two week course: £2,050
Includes tuition, accommodation, meal plan (two meals Monday-Friday), airport transfers, social/cultural visits and a bus pass.
Three week course: From £2,400 (see course leaflets for details)
Includes those listed above plus assignment tasks, one to one and group support for assignments, formal transcript of grades.
Optional London Trip
There is also an additional option of taking a weekend trip to London which does incur and extra £580 cost. The trip is staff led and includes return train travel, 2 night accommodation with breakfast in central London, 1 day London Pass for entry to 70+ tourist attractions and an Oyster Card for public transport.
How to Apply
Please fill out this online application form and send us the relevant documents required (these are specified in the form). If you have any questions please contact us: globalcentre@hope.ac.uk
Please make sure you add your first and second choice. Thank you!
The deadline for applications is the 28th of February 2023.
We will be flexible with late applications.
May 2023 Courses
We will be running the following courses listed below (dependent on viable numbers). You can choose one of these courses and you will find more detail about the content and structure of the course by clicking on the relevant course title.
School Placements in English Schools for Teacher Education Students*
*The School Placement course runs for the full 3 weeks only.