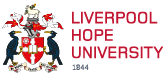 Study Abroad & Exchange accommodation
As a Study Abroad student, you will have your own room in a shared flat on campus, with excellent self-catering and communal facilities and the support of the Residential Life Team.
As an exchange student you have the choice of living in halls or living off campus. If you choose to live in halls you have to pay the exchange fee package, which means that you have all the same benefits as a Study Abroad student, including a catering card.
Our halls of residence
We have three accommodation campuses in Liverpool and you are most likely to be offered a room at Aigburth Park, a residential-only campus set landscaped gardens, with a wealth of local shops, bars, restaurants and green spaces nearby.
There are regular buses or trains into the city centre, plus we offer a free shuttle bus to your teaching campuses at Hope Park and the Creative Campus.
Aigburth Park has two halls and a separate community space with computer hub, on-site launderette and a large common room with projector screen, vending machines and games tables.
Josephine Butler Hall consists of single rooms in self-contained apartments of between three and five rooms. The study rooms are moderate in size and contain a single bed, wardrobe, study area and chair plus an en-suite shower, basin and toilet. Residents share a self-catering kitchen with dining area. These rooms are subject to availability.
St Julie's Hall consists of single rooms in large apartments of seven rooms. The study rooms are generous in size and contain a single bed, wardrobe, shelves, a desk, chair and wash basin. Residents share two bathrooms, a TV lounge and a self-catering kitchen with dining area.
Other halls - if there are insufficient rooms at Aigburth Park, you may be offered a room at The Gerard Manley Hopkins Hall at the Creative Campus, which has similar rooms to Josephine Butler Hall, or at Hope Park, where room styles vary. We will tell you in advance of arrival what type of room and which campus you will be living at.
What to bring with you
Although the communal kitchens have an oven, hob, microwave oven, kettle, toaster and fridge-freezers, they do not include silverware, such as knives and forks, or cooking equipment such as pans or dishes, or crockery, such as cups and plates. These items can be purchased locally after arrival so please budget approximately £10-£15 for this. Sometimes kitchen items are donated by previous occupants, but will not be new and are subject to availability.
Life in halls
As you live independently in halls, we do not clean your room, kitchen or bathrooms, nor do we change your bedding. Please be prepared to cook, clean and look after yourselves while you live in Halls. You will have complete privacy with your own lockable room and members of staff will not enter your flat without permission.
The Residential Life Team will live on campus with you and are available every evening to offer help, advice and a listening ear. They will arrange a variety of social events from karaoke nights, to film nights and craft sessions.
You can have friends in your flat up to 11pm in the evening but overnight guests are not allowed. If you have a visitor who needs to stay overnight, guest rooms are available on each campus for a reasonable fee.
Study Abroad and exchange students make some of their best memories in halls - just hanging out with new friends, cooking, sharing experiences and laughing together makes for friendships that will last long after you have returned home.
How to secure your room in halls
Although you do not have to pay separately to live in halls, as the cost is included in the Study Abroad Fee Package or Exchange Fee Package, you have to make an online application to secure your room.
Please use the student ID number in your course offer letter to complete the online accommodation application. You can find the form by clicking on the red button in the top right hand corner of this page or go to Apply for Accommodation.
The Accommodation Office will send you a room offer and contract, which you should accept by following the instructions in the email, including payment of the refundable deposit of £200. This is returned to you after you leave (conditions apply - see the accommodation contract attached to your room offer for details).