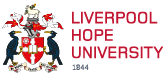 Incoming Exchange - fees and payments
The fees relating to Incoming Exchange are wrapped up in an inclusive fee package, so that you only have to make one single payment.
The package includes accommodation on campus, a catering card, plus a range of other benefits. Please note that the Exchange Fee Package is only payable by students who have chosen to live in Halls on campus.
Fees
Program

Standard room

(shared bathrooms)

En-suite room

(private bathroom)

Fall Program - 12 weeks
£1,870
£2,050
Spring Program - 12 weeks
£1,870
£2,050
Double Program - 27 weeks
£3,965
£4,370
Full year Program - 37 weeks
£4,915
£5,470
Your inclusive fee package
When you accept a place on the Exchange Program and accept a room in halls on campus, you automatically accept that you will pay the fee package, which covers a range of benefits, including:
airport collection on arrival day
a bed pack on arrival
accommodation in a single room on campus
a catering credit (worth £420 for a single program and £820 for a double or full-year program)
a fully-catered two-night residential trip to our outdoor centre in Wales (shared dorms)
volunteering opportunities to gain a Certificate in Service and Leadership.
Also included:
the shuttle bus service to and from the teaching campuses
the services of the

Global Student & Partnership Centre

, Residential Life Team and 24-hour security staff
the services of our health, counselling and academic support teams
the services of our counselling and academic support teams
unrestricted use of the Library and IT facilities at all locations
unlimited WiFi in your study room, communal areas and teaching campuses
free membership of the gym and sports facilities at Hope Park (subject to a single induction fee)
free membership of the Liverpool Hope Students' Union.
Not included:
flights and any travel costs other than the Manchester airport pick-up on Arrivals Day
travel insurance and contents insurance for personal belongings
medical insurance or medical costs (although NHS Primary Care is free to visitors in the UK)
transport back to the airport at the end of the Program
any costs connected to social activities, optional cultural trips or travel plans, that are not organised by the University
cooking equipment, cutlery or crockery in communal kitchens
food costs other than the catering card
personal washing and hygiene items
cleaning of study bedrooms and communal areas within flats.
For further details please go to Students on an inclusive Fee Package
How to pay
Some institutions pay on behalf of their students, but if you are responsible for paying your fees, please follow these instructions:
if you are studying with us for a 12-week program, you are required to pay the fee package in full before 1 September (for Fall) or 1 January (for Spring)
if you are studying with us for the double program or the full year program, you are required to pay 50% of the fee package by 1 September and the remaining 50% within three months of arrival.
If your university or college pays your fees, we will invoice them and you do not have to pay anything towards the fee package.
Please note that there is a separate accommodation deposit which is refundable after leaving.
To make a payment to Liverpool Hope you should use the Liverpool Hope Bank Transfer (powered by our partner Western Union Business Solutions). By using this service you can pay in your local currency from your home bank account so you don't need to worry about exchange rates or bank charges.
If you have any queries regarding this service or your payment you can contact WU Business Solutions' dedicated student support helpline on +44 (0) 1733 871871 or email education@westernunion.com.
For further information please refer to the Regulations for Fees and Finance document.
Students living off-campus
Students who live off campus do not pay fees to the University but should be careful about their personal safety and security and be aware of the additional costs for heating, water charges, WiFi and contents insurance, plus travel to the University.
For further information about anything contained on this page, please contact the Global Centre:
T: 0044 (0)151 291 3295
E:globalcentre@hope.ac.uk