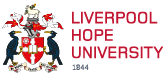 Frequently Asked Questions
If you have any questions about coming to Liverpool Hope University as a Study Abroad or Exchange student, check out our frequently asked questions below. If you have any further questions, please contact our Global Student & Partnership Centre
Where is Liverpool Hope University?
Liverpool is in the North West of England, an hour from Manchester, just over a 2 hour train ride from London and a short boat ride away from Ireland. Liverpool Hope University has two campuses in Liverpool - Hope Park, which is three miles from the city centre, and the Creative Campus, which is within a brisk walk of the city centre. We also have our accommodation campus, Aigburth Park, and an outdoor centre at Plas Caerdeon in Wales.
Can I apply to Liverpool Hope even if there isn't an existing agreement with my school?
Yes! You can apply for the Study Abroad program (but not the Exchange program) and all you need to do is work with your home university to make sure the courses that you take here at Liverpool Hope will transfer back. Just apply as described HERE and contact us at globalcentre@hope.ac.uk if you have any questions or need any help.
Do I need a Visa?
It depends if you are coming to the UK from inside or outside of the EU. There are two types of student visas for the UK, depending how long you are studying here for - please go to our Visa and Immigration page for further information.
What are the entry requirements?
You should normally be a registered undergraduate student in a recognised University or College with good academic standing and have:
A minimum cumulative GPA of 3.0 ('B' average) or results of an equivalent standard (please provide your latest official transcript)
One academic letter of reference from your home institution - this must be from your Professor
It is expected that you will normally be studying with us in your Junior or Senior year but students in other years will also be considered.
How many classes can I take?
You can take a variety 15 and 30 credit courses up to a total of 60 credits, including the compulsory 15-credit course, British Life. For further information see the How to Create Your Study Plan page.
When will I get my course choices confirmed/get my timetable?
We aim to have student timetables emailed out a month before classes start.
How and when will I get my results/transcripts?
After you have returned home, your results will be emailed to you following approval at an Academic Board - this is usually one month after your course has ended (slightly longer for Semester One students, due to the Christmas holiday break). After you have received your results, an official transcript will be sent to your home university.
When should I arrive/leave?
For information about Arrival Day see the Students on an inclusive Fee Package page (specific dates will be emailed to you nearer the time).
Will I be met at the airport when I arrive?
Yes - we collect from Manchester International Airport on Arrival Day only. From July you can book your pick-up by completing the Travel Details form on the Students on an Inclusive Fee Package page.
Does Liverpool Hope University offer an orientation program?
Yes. We have Orientation Programs for Study Abroad and Exchange students and for undergraduate and postgraduate degree students. You can expect to be welcomed to the University, shown around the campus, given advice and guidance and helped to complete your university admission procedures.
Should I bring my own towels, bedding, kitchen utensils etc?
If you are on an inclusive Fee Package, a bedding pack is provided as part of your package. All other students should bring or purchase bedding. You must provide your own towels and anything you need for the kitchen, such as dishes, silverware and cooking utensils. These can be bought cheaply from local shops after you arrive - see the Information for International Students tab.
Will electrical items from home work in the UK? Do I need a converter?
The UK electrical system is based on three pin 13 amp plugs which means you may need to bring an electrical adapter with you. Each study bedroom on campus is fitted with a 220v – 240v electrical supply.
Is there internet access in the on-campus rooms?
Yes. There is unlimited WiFi available in all rooms and in all areas of the campuses.
Should I open a bank account in the UK?
If you are here for a full academic year, you can open a bank account in the UK in order for you to access your money.
See the Information for International Students tab.
What expenses should I prepare for?
In the UK, the cost of living matches most EU countries, but may be significantly more expensive than Africa or India. Please see further information HERE
Can I work/volunteer whilst in the UK?
You can work on a Student Route Visa, but not if you are studying for less than six months. See the information at Information for International Students 'Employment' tab.
Do I need health insurance?
If you are on a Student Route Visa, you have already paid an NHS surcharge, which allows you access to most NHS services without additional charge. If you are studying in the UK for less than six months and have entered without a visa (Non-visa Nationals), or with a Standard Visitor Visa (Visa Nationals), you will need a Comprehensive Medical Insurance policy as you are only entitled to access Primary Care services in the UK.
Primary Care includes emergency treatment, medical advice at an NHS Health Centre, sexual health advice, birth control and maternity services. It does not include the issue of special medication that you may have taken in your home country or consultations with a specialist or at a hospital department. It may not cover the cost of emergency surgery or routing medical procedures.
Even if you are covered by the NHS Surcharge, you may have to wait months to see a specialist practitioner, so please check what services are available before you travel.
Please note that private (paid for) health care is not widely available, so please check before travelling if you have an ongoing medical condition or need more medication than you can bring with you.