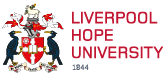 Alumni
The library can provide alumni membership to all former students of Hope and its founding colleges.
Alumni members will be entitled to enhanced borrow rights of up to five items for an annual fee of £30. This is a minimum, if any alumni wishes to, they are welcome to contribute more.
Alumni who are practicing teachers will be entitled to join as a Teacher Alumni, which will allow one teaching kit to be borrowed as well as five items from the rest of the library collection.
Please contact the Liverpool Hope Alumni Association who will provide your Alumni number which you will need to provide when you join together, along with photo ID and proof of address.
To request access, please complete the Alumni Application Form.
You will need to supply a passport sized photograph that can be scanned for your ID card.
Please be aware not all facilities are available to Alumni. For example, access to computers, WiFi, online resources, printing/photocopying and use of group and private study spaces is reserved for Liverpool Hope staff and students.