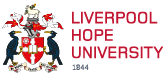 Archives and Special Collections
Liverpool Hope's Archives and Special Collections is home to over 75,000 items including manuscripts, rare books, archives, journals, pamphlets and artefacts and is open to all Hope staff and students, and the wider research community.
Opening hours
Monday - Friday 9.30am - 4.30pm
Closure periods for the academic year 2022/23:
Monday 3rd April 2023 - Tuesday 11th April 2023 (Easter)
Bank holidays.
Contact Us
Access to the archives and special collections is by appointment only.
Karen Backhouse, Special Collections Librarian
Email: backhok@hope.ac.uk or specialcollections@hope.ac.uk
Phone: 0151 291 2027
The Sheppard-Worlock Library
Hope Park
Liverpool Hope University
Hope Park
L16 9JD
No. 34 on the Map of Hope Park Campus.
Instagram: @livhopelibrary
Twitter: @LivHopeLibrary
Wordpress: Realms of Gold: Archives & Special Collections at Liverpool Hope University
Visitors
External visitors may access Archives & Special Collections, however, if you require a period of continued access, over several visits for research purposes, you will need to complete a Library visitor application form. Further information can be found Visiting the library.
OneSearch - to search catalogued books and collection-level descriptions of archives.
Finding Resources - for contents lists of uncatalogued collections.