There are some special perks to being in the final year of your undergraduate studies at Liverpool Hope University - and these are the unique benefits you might not be aware of.
If you're in the third year of an undergraduate degree at Hope, you're a 'Level H student' or 'Honours Student'.
From free dissertation binding to dedicated private study spaces - and even free food in the canteen - you're entitled to some welcome extras that you might appreciate.
So be sure to take advantage of them while you can.
Dr Penny Haughan, Deputy Vice Chancellor and Provost, explains: "Our Honours students are extremely important to us and we recognise that the final year of your undergraduate degree comes with some distinct pressures and responsibilities, not least trying to finish a dissertation or preparing for final assessments.
"And, as such, it's only right that you, our Level H students, enjoy some fresh privileges."
Dr Haughan says that one of the things Hope is keen to ensure is that you leave with a printed and bound copy of your dissertation..
Speaking about a free binding service for Level H students, she adds: "Even if you might be handing-in the finished document electronically, we see a dissertation as something to cherish and celebrate - a tangible product and the result of many years of hard work.
"It's only right that you can hold a physical copy of it in your hands, and take it away with you to keep for posterity."
Below you'll find a full breakdown of all of the Honours Students' perks:
FREE PRINTING:
As an Honours student, we've now placed an additional free £8 to your PaperCut printing account. This should allow you to print a final version of your dissertation at no cost to you.
FREE BINDING:
You can get your dissertation professionally bound in the Hope Varsity Store, located at Hope Park. And as a Level H student you're entitled to have one dissertation bound free of charge. Simply take the printed final version of your dissertation to the Varsity store and staff there will be pleased to bind it for you.
FREE FOOD & DRINK VOUCHER:
We'd like you to treat you to a free lunch on campus. So, you can now pick up a Food & Drink Voucher worth £5 from either Hope Park or the Creative Campus. Simply head along to either the Gateway desk at Hope Park, or to the Creative and Performing Arts School Office at the Creative Campus, show them your card, and treat yourself to cake and coffee - or whatever else you fancy - on us.
ADDITIONAL LIBRARY SERVICES
In addition to the usual range of library services available to all students, as an Honours student you can take advantage of the following extra facilities:
** You can borrow an extra 10 books during your final Honours year. This means that you can borrow a total of 20 books at any one time.
** You can use the 'Honours Rooms' in the Sheppard-Worlock Library, Hope Park, and the Cornerstone building, Creative Campus.
** The Honours Room in the Sheppard-Worlock Library has EIGHT socially distanced study spaces with PCs and a printer. You can book one of these spaces via MyHope up to a week in advance. The room is open during the library's opening hours and is accessed by a keypad code so please ask for the code at the Help Point as you check-in.
** The Honours Study Space at the Creative Campus is room COR204, located on the second floor of the Cornerstone Building, and is open during term time Monday to Friday. The space includes SIX PCs and a printer. This room is accessed by swipe entry so always ensure you have your ID card with you. It is only available to Honours level students.
Please see the Library website for current opening hours and all other library services.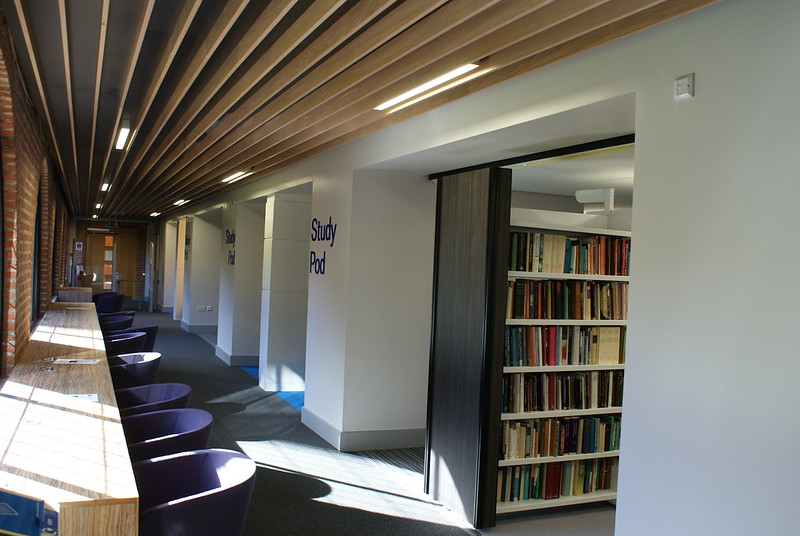 Dr Penny Haughan adds: "We know that it's a really important time for Level H students right now - and rest assured, we're with you all the way.
"Please enjoy your final few months with us here at Hope, and please do let me know if there's anything else that you need that might help you to achieve your goals and ambitions."