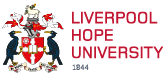 Developmental Psychology (Interdisciplinary Studies) (MA)

Duration: 12 months (full-time); 27 months (part-time)|Hope Park|Start month: February & October
International students can apply
Overview
Curriculum
Entry Requirements
Teaching & Research
Careers
Finance
About the Course
This is a combined course, please choose a subject from the list below.
By studying at Liverpool Hope University, you will be joining an academic community with a strong record in educational research. You will study in a supportive learning environment and be encouraged to develop your own research profile. This block is part of the 'Interdisciplinary Studies in Education' suite of research-informed Master's provision. It offers each student a choice of awards that means they can tailor the available provision to their own research interests.
The combined MA is a 180-credit course of which this block forms 60 credits. Please choose one other 60-credit block subject from the list indicated below (the third 60 credits will be the dissertation phase). Please note each block is made up of two 30-credit modules.
Our Developmental Psychology block must be combined with one of the following blocks and indicated on the application form:
Advanced Mentoring and Coaching (UK applicants only)
Disability Studies (Only available for an October start for full-time students, part-time students can take this both for the October and the January start.)
Education (Part time only)
Special Educational Needs Coordinator (SENCo)
Specific Learning Difficulities (Dyslexia)
If you choose to study the course part-time, you can combine most of the blocks listed above. If you choose to study the Master's full-time some of the blocks listed may not be available due to timetabling constraints.
Further details in the Teaching and Research tab.
Curriculum Overview
The full Master's award requires you to gain 180 credits. You will complete another 60-credit block* and a 60-credit dissertation. The following modules are studied as part of the 60-credit Developmental Psychology block.
Modules
Cognitive Development (30 credits)
This module will elaborate on diverse aspects of the development of human cognition. It will tackle both theoretical and methodological implications that lie within the field of cognitive psychology, by critically analysing cognitive mechanisms/processes that develop from birth into early and middle childhood. The module will be research-driven, providing space and opportunities for a deep understanding of theory and research that underpin major areas of cognitive development, such as perception, memory, attention, reasoning, executive functions and make key conceptual links with other sub-fields, such as neurocognition.
Developmental Psychology (30 credits)
The module will explore contemporary theoretical approaches within developmental psychology. It will be covering biological, cognitive, social cognitive, neuro-cognitive, social and emotional areas development. The module will also be both research informed with a specific focus on the inter-relationships with classic and contemporary research paradigms within infancy and childhood development and current theorising. A range of research outcomes relating to deep critical awareness of current theoretical and methodological advances in developmental psychology and how these impact on current views of child development will be central to this module.
Dissertation (60 credits)
The Dissertation component of your degree is not only very important, it is often both the most challenging and the most enjoyable. It is where you consolidate your knowledge of the two discipline areas and use it to design, generate and report on a research project. Research capability is also one of the most valuable and transferable skills for further study and career advancement. Research is the way in which we discover more about the world in order to understand or change it, and is critically important for Master's level study. The taught components and recommended readings introduce you to the principles and practicalities of research, which will enable you to engage with other people's research in a sophisticated way and prepare you to develop your own research project. You will conduct your investigation, under the guidance of a supervisor.
* For course details for the other 60-credit block/s please follow the links to the individual blocks on the overview page of this course.
Entry Requirements
A minimum of a Second-Class Honours degree in a relevant discipline awarded by a UK university, or an equivalent higher education qualification.
Please note that a satisfactory Enhanced Disclosure from the Disclosure and Barring Service (formerly the Criminal Records Bureau – CRB) is required for students where they are required to visit settings other than their own for purposes such as undertaking data collection for your research.
International Entry Requirements
For students whose first language is not English there is a language requirement of IELTS 6.5 overall with 6.0 minimum of all components. In addition to this, we also accept a wide range of International Qualifications, for more information please visit our English Language Requirements page.
For additional information about country specific entry requirements visit the your country pages.
Teaching and Research
The delivery pattern of the MA programme is flexible to suit the needs of our students. Normally our classes run in the evenings and/or some Saturdays. The number of evenings/weekends you attend will depend on whether you choose to study the course full time or part time.
Further details:
This course is typically available face to face and the delivery is typically in the evenings.
If you are bringing in previous credits from another M-level courses (subject to approval) the duration of the course will be reduced proportionately.
If you choose to study the course part-time, you can combine most of the blocks listed above. If you choose to study the Master's full-time some of the blocks listed above may not be available due to timetabling constraints.
Research at Liverpool Hope is organised around several Research centres and forums. Of particular interest to students studying the MA will be the following
Students taking a Master's may find their work aligns with any or several of these groups, as the award is designed to allow individuals to study areas of education and teaching and learning in a wide variety of settings and contexts.
UK/EU Tuition Fees
Tuition fees for Home/EU students for 2023/24 are £5,200
Funding
We offer a number of scholarships and loans to help fund your postgraduate studies. Visit our scholarships pages for more details.
International Tuition Fees
The International tuition fees for courses starting in the 2023/24 academic year are £12,500 per year.
If you are an international student, visit our international scholarships pages.
Careers
You will be able to structure your award to benefit your personal interests, career specific opportunities and potential for promotion to senior management and leadership. It will enable you to evaluate adults' and children's learning through research and postgraduate study. For qualified teachers, this course will enhance professional practice/opportunities.
Students completing the MA may also be well placed to go on to a doctorate (EdD or PhD).
Please note - this course does not offer you a teaching qualification to teach in British schools.