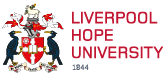 Management and Leadership of SEN - Online(PG Cert)

Duration: Up to 12 months (Part-time)|Hope Park|Start month: October/February
International students can apply
Overview
Curriculum
Entry Requirements
Teaching & Research
Careers
Finance
About the Course
This Postgraduate Certificate aims to enable managers and leaders of Special Educational Needs (SEN) to gain the confidence needed to strategically lead SEN provision in their settings. Through critical reflection, participants on the programme will consider the ways managers and leaders of SEN can aim to reduce barriers to participation and learning for pupils.
- The content reflects upon national perspectives* that provide a framework to address key aspects of the role of Special Educational Needs managers and leaders.
- Develop effective SEND management and leadership skills.
- Provides up-to-date knowledge support for professionals working within SEND, showing a commitment to Continuing Professional Development.
- The two modules each carry 30 Masters-level credits, which can be used towards a Masters in Education.
- Study from home with our flexible online learning, which enables you to schedule your study pattern around other obligations, providing a high quality specialist SEN education tailored to your lifestyle.
How to apply?
Please download and complete the PGCert Management & Leadership of SEN Registration Form
Curriculum Overview
Module Overview
Module 1: Professional Knowledge and Understanding of the SENCO role
Together we will explore the professional knowledge and understanding of SEND and theoretical concepts that underpin effective leadership and practice. It provides participants with an understanding of, and an engagement with, the complexity of professional contexts. By the end of the module, you will have grown in your capacity to identify, assess and provide for pupils with special educational needs.
Content
A statutory and regulatory context for SEND and disability equality will be reflected upon*, and the implications for practice in schools.
The principles and practice of leadership in different contexts
How SEND and disabilities affect pupils' participation and learning
Strategies for improving outcomes for pupils with SEND and/or disabilities.

Module 2: Leading and Coordinating SEND Provision
This module focuses on the development of effective partnerships to meet the needs of children and their families. The module will aim to help you to identify and use knowledge, skills and values required to communicate effectively with a range of stakeholders. The module will consider the use of data, systems and external sources of support and their impact on professional practice.
Content
Work strategically with senior colleagues
Lead, develop and, where necessary, challenge senior leaders and colleagues
Critically evaluate evidence about learning, teaching and assessment in relation to pupils with SEND
Develop, implement, monitor and evaluate systems.
*Note: the Postgraduate Certificate in Management and Leadership of SEN will primarily reflect upon the Code of Practice (2015) which provides statutory guidance in England on duties, policies and procedures relating to Part 3 of the Children and Families Act (2014) and associated regulations.
Entry Requirements
First Class or Upper Second Class Honours Degree in a relevant discipline (applications from students who do not hold a 1st or 2:1 Honours Degree (or equivalent), but have appropriate professional experience may be considered).
Open to both aspiring and experienced SEN managers and coordinators who work within educational settings.
International Entry Requirements
For students whose first language is not English there is a language requirement of IELTS 6.5 overall with 6.0 minimum of all components. In addition to this, we also accept a wide range of International Qualifications, for more information please visit our English Language Requirements page.
Teaching and Research
Both modules will be delivered on a part-time basis, through fully online learning, including:
Reflective learning that will enable you to gain knowledge and understanding of working within SEND in schools
Participation in online webinars.
Access to the extensive Liverpool Hope University Library including e-books and journal collections.
Academic tutorial support via zoom and email.
Online discussion forums with academics and other students.
Practice -based reflection.
Online support from Liverpool Hope University including IT support and library support.
UK/EU Tuition Fees
UK fee: £1,733
Graduate 600 fee: £1,533*
Partner School rate: £1,386**
Group discounts are also available, contact pld@hope.ac.uk for further details.
*Graduate 600 - Reduced Fee for Liverpool Hope students who have obtained a 2.1 or 1st class degree within the last 3 years.
**A Partner School is any school that has an Initial Teacher Education (ITE) partnership arrangement with Liverpool Hope University and who work with our students on providing school placements.
Funding
We offer a number of scholarships and loans to help fund your postgraduate studies. Visit our scholarships pages for more details.
International Tuition Fees
International fee: £4,167
Careers
The Postgraduate Certificate enables you to develop your SEN knowledge and leadership skills and provides up-to-date knowledge support for professionals working within SEN. The 60 Masters-level credits can also be used towards a Masters in Education.
Note – This course does not result in the National Award for Special Educational Needs Coordination (NASENCo).