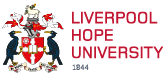 Marketing Management(MA)
Duration: 12 months (full time); 27 months (part time)|Hope Park|Start month: October or January
Work Placement Opportunities|International students can apply
Overview
Curriculum
Entry Requirements
Teaching & Research
Careers
Finance
About the Course
The MA in Marketing Management fosters critical marketing thinking, based on leading edge theory. It will expand students' marketing and management capabilities, in preparation for leading and directing organisations effectively in a rapidly changing, complex and increasingly digital and global economy.
Focusing on knowledge and skills development at both a strategic and operational level, key specialisms such as digital and social media marketing, strategic marketing, branding and marketing communications, consumer behaviour and marketing research are explored within an international context. Throughout the programme an understanding of the networked nature of marketing and business is developed and students are encouraged to cultivate innovative solutions to complex marketing management problems.
This programme will appeal to students from across the world who are looking to earn a highly relevant postgraduate qualification which acknowledges and engages with the political, economic and socio-cultural differences that are present in complex and dynamic global business environments. You will be exposed to new ways of approaching problems and issues faced by the modern business and learn how to apply marketing management theories practically and successfully to solve them.
The MA in Marketing Management has also been designed to assist professionals to capitalise on their previous experience and develop their capabilities to help take their career prospects to the next level. Student learning will be enhanced through our common core of Business Strategy. This seeks to challenge students to think about Business on a number of levels, develop their understanding of what it takes to direct organisations across the Business sectors and become more effective and efficient in the rapidly changing and complex global economy.
Why choose Liverpool Hope?
The MA in Marketing Management at Liverpool Hope University adds value to first degrees by developing in individuals an integrated and critically aware understanding of management and organisations, and assisting them to take effective roles within them. The programme has been specifically designed to ensure that it meets the requirements of: • QAA Subject Benchmark statement for Master's Awards in Business and Management 2015
Students will be able to draw on the wide areas of academic scholarship and expertise brought to the course by well published academics, experienced business consultants and industry experts.
Curriculum Overview
The MA in Marketing Management is comprised of three 60-credit modules Business Strategy, Marketing Management and the Dissertation, adding up to 180 credits. You will be assessed for each component. Assessment methods may include coursework, essay, business reports, presentations and examinations.
During the programme you will study:
Business Strategy (60 Credits)
This common core module will examine the global business environment, company capabilities, alignment with the customers, cultural nuances, and competitive positioning. It will explore strategic choices with a focus on the Company, The Competition, The Customers and The Context in which the Business operates. This will typically include; Business Strategy, Corporate Strategies, International Strategies, Reputational Strategies, Strategies for Growth, Financial and Technological Issues. It will also evaluate strategic options, and analyse the strategic development process by exploring strategies in action, using live and case study examples.
Through this common core, students will consider the business as a whole and develop a critical understanding of organisational theories underpinned by an awareness of the current issues faced in business and management. Using a critical understanding of markets and competitive business forces, students will work to analyse organisational behaviour and develop strategies, which not only identify consequences for stakeholders but also meet their needs
Marketing Management (60 Credits)
This 60-credit module provides students with a holistic view of global business from 4 key business perspectives:
Marketing Management: This strand explores the role of marketing and the marketing function in a wide range of organisational contexts on a global scale. As the service economy expands rapidly worldwide, the consequences of this for all sectors are examined and relevant marketing planning strategies investigated. The issues relating to corporate brand identity in the global market are investigated and the ethical issues of marketing in a global marketplace are explored.
Consumer Behaviour: This strand provides students with an introduction to the study of buyer behaviour and consumer research. The various determinants of behaviour are examined and the applications of theory are considered and critiqued. The ways in which companies, particularly retailers, can affect buyer behaviour are also explored.
International Marketing: The international business environment is currently undergoing a series of fundamental and far-reaching economic, social, technological and geo-political changes. These changes have led to the emergence of a new and different market reality that demands of manager's new and different patterns of thinking and behaviour. This strand has been designed to develop the critical knowledge and competencies in the identification, analysis and solution of problems encountered in international marketing and the development of international marketing strategies.
Digital Marketing: Internet and new mobile technologies are now ubiquitous, influencing the way consumers and companies behave and communicate. Digital technologies are not mere tools to achieve traditional business and marketing goals; they should also be considered as part of a paradigm shift, with an increasing emphasis on social interaction and consumer collaboration (the horizontal revolution). This shift, in turn, disrupts both the traditional roles and practices of consumers and businesses alike. The Digital Marketing strand explores this new social paradigm fuelled by digital technologies. It will address opportunities and challenges faced by marketing practitioners in the wake of this shift, as well as strategic approaches and tools to generate value whilst engaging in an increasingly complex and ever evolving social digital environment.
Research Dissertation (60 Credits)
Students will be instructed on how to develop a critical voice and Master's competence in research methods, which will assist students undertaking a dissertation and consultancy project. It also seeks to encourage students to examine the effectiveness of academic research methods as aids to study and self-development, as a resource for the advancement of knowledge and understanding generally, and as a means for investigating and resolving practical problems.
During this course, students will also be required to secure the appropriate ethical approval from the University for their dissertation/project.
During the final phase of the MA in Marketing Management, students use the skills and knowledge they have developed in the first two semesters, to complete a Research Dissertation. Students will draw on their own work experience and supporting evidence from specific research articles, to critique, analyse and ultimately influence their research study.
Entry Requirements
Normally a First Class or Upper Second Class Honours Degree in a relevant discipline (other Professional qualifications may be considered).
This programme is aimed at graduates committed to a career in marketing leadership and/or management. In addition, students are normally expected to demonstrate at least two years relevant work experience in advance of coming onto the programme.
International Entry Requirements
Students whose first language is not English are normally required to have an IELTS 6.5 (reading 6, writing 6), TOEFL 560 or other equivalent recognised English language qualification. In certain circumstances the University also permits previous study that students have already carried out at Postgraduate level to be taken into account.
Teaching and Research
Liverpool Hope Business School is led by well-respected academics with internationally recognised research profiles in the fields of international business management, global marketing, accounting and international finance, business ethics, social enterprise and marketing.
Keen to remain at the forefront of research and innovation, the Liverpool Hope Business School has developed its global network, developing links throughout the world including the Christ University (Bangalore, India), Stella Maris College (Chennai, India) and Université Catholique de Lille (France).
A number of tutors in the Business School also bring several years of industrial and commercial management experience into the classroom and use this knowledge to deliver an innovative and practice-informed teaching experience. The Business School also actively encourages learning in small groups which helps foster the development of academic potential and improve the working dynamic between students and staff.
All taught classes are held at Liverpool Hope University's main campus, Hope Park.
The campus is situated just four miles from the city centre and offers superb academic and support facilities, including on-campus library with extended opening hours, free computer and wi-fi access, access to the on campus gym and sports centre and a careers service for advice on part-time work opportunities and post-study careers.
UK/EU Tuition Fees
Tuition fees for Home/EU students for 2022/23 are £5,200
Funding
We offer a number of scholarships and loans to help fund your postgraduate studies. Visit our scholarships pages for more details.
International Tuition Fees
The International tuition fees for courses starting in the 2023/24 academic year are £12,500 per year.
If you are an international student, visit our international scholarships pages.
Careers
The MA in Marketing Management opens up a vast array of career opportunities, as you will develop a broad-ranging knowledge and skills base that can be applied to virtually any marketing and organizational setting, across business sectors both in the UK and overseas.
Graduates from this programme may go on to become marketing directors / managers, executive brand managers, Digital marketing executives, marketing consultants, senior executives or start up their own business. You may also opt for further study by progressing to a PhD.