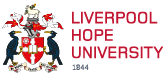 Sport and Exercise Science (MRes)

Duration: 12 months (full-time); 27 months (part-time)|Hope Park|Start month: October
International students can apply
Overview
Curriculum
Entry Requirements
Teaching & Research
Careers
Finance
About the Course
*This course will be available for 2024/25 entry
Our Masters degree in Sport and Exercise Science syllabus is formulated to foster independent, problem-solving individuals who are critical, analytical and resilient to the challenges of the research and applied environment.
It will provide students with a comprehensive experience of the research domain whilst developing specific technical competencies and applied skills in the core disciplines of biomechanics, physiology and psychology (including motor control).
What you will study:
Advanced Practical Techniques and Data Handling
Independent Research Project
You will have the opportunity to develop several practical research and applied skills tailored to your requirements alongside an in-depth research focus.
What can I do with a Sport and Exercise degree?
A Masters in Sport & Exercise Science is ideal for those who are interested in pursuing careers in the following areas:
Sport science support
Public health
Sports coaching & personal training
Further research and academia
Facilities
As a student, you will have full access to the multi-million pound, state-of-the-art Health Science Building and Sports Complex, incorporating a running track, dedicated research space and teaching laboratories.
This facility houses state-of-the-art equipment; where students can learn to conduct complete physiological, psychological and biomechanical profiles of human subjects using breath-by-breath expired gas analysis, blood analysis, body composition analysis (via the DEXA), eye-tracking, electromyography and human movement analysis.
Curriculum Overview
This programme will consist of a mix of an independent research project and directed taught components covering research skills and knowledge alongside personal and professional development. The course will provide the foundation knowledge and skills to develop and carry out your independent project. This project can be in a topic area of your choosing in consultation with staff members, or alternatively you may apply to undertake a pre-defined project outlined by specific staff members.
The programme covers areas of study within the following subjects;
Biomechanics
Physiology
Psychology
The Teaching Team
You will be taught by active researchers in the field, all of whom regularly publish their work in the scientific literature. You will be taught by staff who not only pride themselves on providing a highly supportive environment for your studies, but who are researching at the cutting edge of their respective fields of expertise and passing on this knowledge directly to you.
Entry Requirements
A minimum of a Second-Class Honours degree in a relevant discipline (e.g. Sports & Exercise Science, Nutrition or similar) awarded by a UK university, or an equivalent higher education qualification.
International Entry Requirements
For students whose first language is not English there is a language requirement of IELTS 6.5 overall with 6.0 minimum of all components. In addition to this, we also accept a wide range of International Qualifications, for more information please visit our English Language Requirements page.
For additional information about country specific entry requirements visit the your country pages.
Teaching and Research
We have a dynamic and experienced teaching team, demonstrated by the excellent 2016 National Student Survey scores. The team encompasses a diverse range of expertise in both research and applied fields, and are dedicated to enhancing the student experience. Through this programme you will develop both research and applied, practical skills, becoming competent in a number of relevant techniques for your chosen areas of interest. Alongside the development of theoretical knowledge and practical skills, you will learn how to disseminate information in a range of formats and develop your ability to form cohesive arguments through critiquing evidence.
There is a strong and vibrant research environment present within the Sport and Exercise Science team, with members publishing their research in internationally recognised journals. This was reflected in the 2014 Research Excellence Framework, with the Sport team achieving 2nd in the North-West for research intensity. A key component of the programme will enable you to undertake major research project, supervised by an expert in their field, with the aim of publishing this work in an internationally recognised journal.
UK/EU Tuition Fees
Tuition fees for Home/EU students for 2023/24 are £6,680
Funding
We offer a number of scholarships and loans to help fund your postgraduate studies. Visit our scholarships pages for more details.
International Tuition Fees
Tuition fees for International students for 2023/24 are £12,850
If you are an international student, visit our international scholarships pages.
Careers
This programme will prepare students for a wide array of careers in the diverse and expanding field of Sport and Exercise Science. The course will form an excellent basis to further develop practical research and applied practice skills in a chosen area of study. This will enable progression on to further academic research study or teaching as well as the opportunity to move in to a wide array of employment positions across the Sport and Exercise Science domain, including professional sports and agencies, local authorities and health providers.