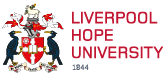 Associate Professor Jacqui Miller
PHD SUPERVISOR
Creative and Performing Arts Admin Office
0151 291 2072 .
millerj@hope.ac.uk

I hold a BA in Literature, Life and Thought from the University of Lancaster. I hold an MA in US History and Institutions from the University of Keele, as well as a PhD in American Political History and Film History from Keele. My British Academy-funded PhD thesis investigated the personal and political relationship between President Franklin D. Roosevelt and Warner Brothers Studio. My archival research was conducted in the Roosevelt Library, Hyde Park, New York, the Warner Brothers Studio Archive, University of Southern California, and the University of Wisconsin at Madison Film Library.
My subsequent research has explored several aspects of film history including the Hollywood Renaissance, the French New Wave, and New German Cinema. My most recent research has addressed Crime Fiction, especially the novels of Patricia Highsmith and Ruth Rendell
Teaching Specialisms:
The Hollywood Studio System
British New Wave and Social Realism
Cinema and Society
Representations of Identity in Film
School Roles
Assistant Registrar
Chair of the Student Voice Committee
Chair of Academic Committee
Post Graduate Research Coordinator
Recent Publications:
'Watch the Words Fall onto Paper in a Tangled Code: The Function of Reading and Writing in Three Novels of Ruth Rendell' (2017) Oxford University Press Journal of Women's Writing pp. 12-30.
'Criss-Cross: Identity and Transformation in Re-Reading Billy Elliot' (2016) British Journal of Film and Television pp. 531-556.
'The Tremors of Forgery: The Palimpsest of Tom Ripley's Identity' (2015) Clues pp. 27-45
'Robert Altman and the Politics of Anti-Establishment' (2016) The Routledge Companion to Film and Politics pp. 354-364.
Current PhD Supervisions:
The Tudors in Popular Culture 1990-2015
TeenSet and Rock Music Journalism
Fictional Constructions of John Lennon
The Teacher's Voice in Holocaust Education
Networks
I am on the Editorial Board of the Edinburgh University Press Journal, Crime Fiction. I host an annual international conference, Theorising the Popular
My ORCID ID is: https://orcid.org/0000-0003-4587-0408