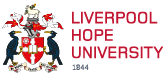 Dr Atif Sarwar
LECTURER
Business Management/Marketing
0151 291 2102 .
sarwara@hope.ac.uk

Atif Sarwar joined Liverpool Hope Business School as a PDTF in September 2020 after finishing a postdoc position at Lancaster University. In September 2021, he took his current post as a Lecturer in Management. Since completing his undergraduate degree in Computer Science (NUCES, Islamabad, Pakistan, 2002-2006), MSc Information Technology, Management, and Organisational Change (ITMOC) from Lancaster University (2007-2008), and a doctorate in Management Studies from the University of Essex (2010-2014), he has worked in several postdoc positions at the University of Essex, Anglia Ruskin University (ARU), Manchester Metropolitan University (MMU) and Lancaster University working on projects funded by external bodies such as UK Research and Innovation (UKRI), Heath Education England (HEE), Greater Manchester Local Industrial Strategy and Leverhulme Trust.
Atif's PhD research - broadly in Information Technology and Organisational Behaviour - focused on studying the process of technology appropriation and its impact on organisational practices in contemporary organisations, with a particular focus on Social Work Children's Services in the UK. His following two postdoc positions funded by Health Education England at the University of Essex and Anglia Ruskin University researched Health and Social Care Integration for the ageing population in the UK aimed at informing future Integrated are developments and studying its implications for workforce planning, education curricula, pedagogy, and education commissioning of an Integrated Care system.
His next postdoc position at MMU, funded by Leverhulme Trust, brought together the fields of moral philosophy and management studies, exploring why and when people blame each other at work, what form this takes, what the impact is of "cultures of blame" on people and organisations, and if "no-blame" approaches are realistic and beneficial. In this post, he also co-wrote a report on the challenges for Adult Social Care in the UK to contribute to the Greater Manchester Local Industrial Strategy.
His most recent postdoc position before joining Liverpool Hope University was at Lancaster University, working on a UKRI-funded project titled "Innovating Next Generation Services through Collaborative Design - Artificial Intelligence in Professional Service Firms (Legal and Accounting)". In collaboration with other HE institutions and business partners, the project aimed at identifying the challenges that, if addressed, are likely to speed up the adoption and diffusion of artificial intelligence (AI) and similar new technologies in professional services firms (Law and Accounting). The project mainly focused on non-technical human factors such as leadership, organisational structures, professional and organisational culture, professional and organisational values, and business models.
Research Interests/Areas of supervision
His primary areas of interest are Philosophy and Sociology of technology, exploring the relationship between advanced technologies (Information Systems, Artificial Intelligence) and social, societal and organisational change (impact of technology on professional identity, professional practices, boundary work etc.) and theoretical issues in IS research. He is also interested in examining the challenges faced by businesses when aligning value creation and value capture to develop viable business models through appropriate AI-enabled marketing strategies.
He also holds an interest in examining technology-led societal transformation from a society that uses technology to one that is shaped by it, particularly when it is placed within the context of broader human ambitions and aspirations and social values.
Other areas of interest include public sector management and the relationship between philosophy and organisational research (for example, issues of moral and role responsibility within a corporate setting, control and responsibility through technology, and ethics of technology and AI).
Research outputs
He has published papers in top journals such as the Journal of Operations Management (ABS/AJG 2021 Ranking = 4*), Journal of Management Studies (ABS/AJG 2021 Ranking = 4), the Journal of Social Work, and the Business and Professional Ethics Journal. He has also written professional reports highlighting the challenges faced by Adult Social Care in the UK and the potential of artificial intelligence (AI) and related new technologies in the accountancy and law professions providing evidence of progress in its adoption.
He has also presented at various international conferences such as BAM (British Academy of Management), EurOMA (European Operations Management Association), EGOS (European Group for Organizational Studies), SASE (Society for the Advancement of Socio-Economics), JMS (Journal of Management Studies Conference), EBEN (European Business Ethics Network), Nordic Academy of Management, International Conference on Integrated Care.
Current Research
Currently, he is leading (Principle investigator) two research projects focusing on the intersection of advanced technologies and religious consumption/expression.
The first project, titled 'Church in Metaverse: There but not there - opportunities and challenges', examines why people engage in a religious experience - often as avatars - within various metaverse worlds that are more akin to computer gaming environments. The church has often adopted a backwards-looking approach regarding new technologies and how to bring them into a dialogue with religious traditions. If we are to craft a meaningful understanding of our world and our relationship to the transcendent, we need to engage with this new virtual reality to develop a language that will allow us to express our experience of this reality; and answer the question of how our religious experiences and inclinations are constituted in new ways through advanced technologies. We want to understand the challenges of Christian identity in a virtual world, Christian community, Christian/virtual fellowship, the sanctity of rituals in a virtual environment, etc. Additionally, the research aims to illuminate new consumption sphere experiences influencing the future of society and business environments.
The second project, titled 'Digital Religion: The role of technology and digital media in the consumption of religious ideology and religious practice', adopting an interdisciplinary approach - aims to understand the intersection of digital technologies and religion within the cultural sphere focusing on its consumption from the perspective of the digital religion consumer and provider. This research aims to understand the phenomenon of religious engagement with digital media and modern technology's role in shaping the way religion is consumed in the everyday environment.
Professional Background Timeline
Sep 2021 - Present: Lecturer in Management, Liverpool Hope Business School, Liverpool Hope University.
Sep 2020 - Aug 2021: Postdoctoral Teaching Fellow (PDTF), Liverpool Hope Business School, Liverpool Hope University.
Feb 2019 - Aug 2020: Research Associate, Faculty of Organisation, Work and Technology, Lancaster University Management School, Lancaster University.
Sep 2017 - Feb 2019: Research Associate, Faculty of Business and Law, Manchester Metropolitan University.
Nov 2015 - April 2017: Postdoctoral Research Fellow, Faculty of Health, Social Care and Education, Anglia Ruskin University.
Feb 2015 - August 2015: Research Officer, Essex Business School, University of Essex.
Oct 2014 - July 2015: Lecturer in Business and Management, Colchester Institute.
Oct 2011 - March 2014: Graduate Teaching Assistant, Essex Business School, University of Essex.
April 2013 - Aug 2013: Lecturer, International Academy, University of Essex.
Education
2010 - 2014: PhD in Management Studies, Essex Business School, University of Essex.
2007 - 2008: MSc Information Technology, Management and Organisational Change (ITMOC), Lancaster University Management School, Lancaster University
2002 - 2006: BSc Computer Science, FAST - National University of Computer and Emerging Sciences (NUCES), Islamabad, Pakistan.