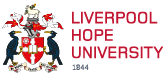 Dr Fiona Pogson
SUBJECT LEAD FOR HISTORY AND POLITICS
History and Politics
0151 291 3115 .
pogsonf@hope.ac.uk

I studied Medieval and Modern History at the University of Liverpool, gaining a BA(Hons) in 1989, and stayed on as a research student under the supervision of Dr Brian Quintrell. I worked on the political associations of Thomas Wentworth, Earl of Strafford and was awarded a PhD in 1996. I have taught at Liverpool Hope University since 1991 and I am currently the History Subject Leader and the Level C (Year 1) Course Leader. I mainly teach late medieval and early modern British and Irish history, including my Level H (final year) seminar on The British Civil Wars, and my MA module, The Court of Charles I, which explores the important political and cultural developments of the 1620s and 1630s.
I have published a number of articles and chapters examining aspects of the career of Thomas Wentworth, earl of Strafford and his associates in History, Historical Research, Northern History and Transactions of the Historic Society of Lancashire and Cheshire, and contributed a number of entries to the Oxford Dictionary of National Biography. I have recently edited the surviving financial accounts of Strafford and Sir George Radcliffe, Analecta Hibernica, 48 (Irish Manuscripts Commission, 2017), and an article on Radcliffe's career at the royalist court at Oxford will be published in Irish Historical Studies in 2019.

I am a member of the Society for Court Studies; Council Member and Series Editor of the Record Society of Lancashire and Cheshire, and Council Member and member of the Editorial Board of the Historic Society of Lancashire and Cheshire.