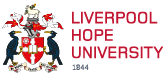 Dr Hannah Madden
LECTURER IN SOCIAL SCIENCE
Public Health and Social Care
0151 291 3104 .
maddenh@hope.ac.uk

Hannah teaches across the Health & Wellbeing and Health & Social Care undergraduate courses at Hope Park and Holy Cross (Network of Hope campus in Bury). She is also a member of the School of Social Sciences Ethics Committee.
Prior to joining Hope University, Hannah was involved in a wide variety of applied research in public health, LGBTQ+ health, health inequalities, sexual health, Adverse Childhood Experiences, covid-19, minority and vulnerable groups, teenage pregnancy, HIV and relationship and sex education. She completed her PhD in 2020, at the Public Health Institute at Liverpool John Moores University. The mixed-methods study investigated the public health implications of geo-social networking applications (e.g. Tinder, Grindr) on lesbian, gay and bisexual people. The study was linked with Southern Connecticut State University and explored differences and similarities between the UK and USA.
The thesis was titled: 'Do you want to get naked or do you want a cup of tea?' Smartphone geosocial networking apps and the health of lesbian, gay and bisexual users in the UK and USA
Hannah also has broad experience of teaching on Environmental and Public Health BSc and MSc programmes, Criminology and Sociology BA, dissertation supervision and module leadership. She was also a self-employed Independent Advocate working with Looked After Children in Liverpool.