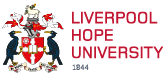 Dr James Malone
SUBJECT LEAD & SENIOR LECTURER IN COACHING SCIENCE
Sport and PE/Sport Psychology
0151 291 3264 .
malonej2@hope.ac.uk

I completed my BSc Sports Science and MSc Sports Physiology degrees at Liverpool John Moores University between 2006-2010. During my masters degree I also worked part-time as a sports science intern at Everton Football Club with the first team squad. I then undertook a 3 year PhD programme between 2010-2013 in conjunction with Liverpool FC in which I worked full-time at the club as a first team sports scientist whilst also completing my PhD studies full-time. My PhD focused on understanding the training load response in elite Premier League soccer players, in particular utilising applied technology to quantify player loading.
Following completion of my PhD programme, I took up a position as sports scientist with Catapult Sports. During my time at the company I worked as technical support and sports science consultant to numerous high profile sporting teams, such as Borussia Dortmund, Ajax and the Swedish Football Association. During this time I travelled extensively across the globe to over 30 countries and presented at numerous international conferences.
In addition to my teaching responsibilities I am also an active researcher, with keen interest in the following areas: Training load monitoring, periodisation practices in team sports, soccer training methods, recovery monitoring in sport, testing and performance in sport, coach and player perceptions.
I'm a British Association of Sport and Exercise Science (BASES) accredited sport and exercise scientist and act as consultant to a number of professional teams and practitioners. I currently sit on the BASES sport and performance division committee and supervise a number of Premier League and EFL Championship football practitioners through their BASES supervised experience programme.