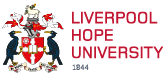 Dr Kamila Tomczak
LECTURER (TEACHING AND RESEARCH)
Accounting and Finance
0151 291 3586 .
tomczak@hope.ac.uk

Dr Kamila Tomczak is a lecturer in Economics at Liverpool Hope University and has more than 10 years teaching experience in the UK higher education sector. Priori to joining Liverpool Hope University, dr Tomczak held a position as a sessional lecturer at Liverpool John Moores University. Dr Tomczak has extensive teaching experience in Economics and Econometrics modules.
Dr Tomczak research interests lie in the fields of International Economics, Macroeconomics and Financial Economics and in particular, in the development of financial crises and the channels of crises transmission. Dr Tomczak's two major publications that have contributed to the field include an article published in 2022 entitled 'Transmission of the 2007-2008 financial crisis in advanced countries of the EU' published in the Bulletin of Economic Research and 'The impact of the 2007-2008 financial crisis on the banking systems in advanced European countries' published in Applied Economics Quarterly. The findings presented in the 2022 article contributed to the literature on the crisis transmission and more specifically crisis spread to advanced economies. The main aim of this research was to identify the mechanisms behind the crisis transmission to the European Union. In this paper a new Index of Banking Stress (IBS) was created to capture banking crisis occurrence and measured the impact of crisis contagion. The results of this research could be used by authorities to monitor the countries IBS together with crisis contagion channels variables identified in this study to better understand conditions in banking sectors and to help detect a banking crisis. Additionally, the results could help to guide regulators regarding prevention of a global banking crisis in the future. The second major publication provided detailed analysis of the crisis consequences on the economy and banking sector in advanced economies. Additionally, this research presented an overview of the impact of the financial crisis on the banking sectors using the capital asset pricing model beta of the banking sector. Dr Tomczak most recent publication in the field include an article 'The impact of COVID-19 on the banking sector. Are we heading for the next banking crisis?" in the Qualitative Research in Financial Markets journal.
Dr Tomczak is also interested in sustainable development and presented her latest research on 'Green bond market: drivers of profitability and liquidity' at the Conference on International Finance; Sustainable and Climate Finance and Growth in 2022 in Naples, Italy.