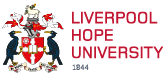 Dr Mark Bennett
LECTURER IN LAW
Law
0151 291 2167 .
bennetm@hope.ac.uk

Bio
I joined the School of Law at Liverpool Hope University in September 2021.
I completed my undergraduate (LLB (Hons)) and postgraduate (LLM in 'Global Crime, Justice and Security') degrees at Liverpool John Moores University, and have recently completed a PhD at the University of Liverpool, where I was also a Graduate Teaching Assistant. My doctoral research project, for which I was awarded funding by the AHRC North West Consortium Doctoral Training Partnership, explores the constitutional implications of the UK's contemporary counter-terrorism response(s) through the conceptual lens of 'political' constitutionalism.
My research interests lie primarily in the fields of public and constitutional law (particularly from a UK perspective), counter-terrorism, conflict and security, and human rights. I am currently developing key aspects of my doctoral research project for publication.
At Level C, I am the course leader for Public Law and co-course leader for Legal Methods. At Level H, I am the course leader for the Counter-Terrorism, Security and the Law elective, and I also supervise Dissertation/Research Project students.
Publications
M. Bennett, 'Protecting Free Speech whilst Preventing Terrorism: The Higher Education (Freedom of Speech) Bill and the 'Prevent Duty'' (UK Constitutional Law Association Blog, 28 June 2022)
M. Bennett, 'Exploring the Constitutional Implications of the UK's Contemporary Counter-Terrorism Response(s) through the Lens of 'Political' Constitutionalism' (PhD Thesis) (University of Liverpool, 2021)
M. Bennett, 'Book Review: Parliament's Secret War' (2019) 39(4) Legal Studies 735
M. Bennett, 'The Ever-Expanding 'Emergency' Exception: Syria, the War Powers Convention, and the Bypassing of Prior Parliamentary Debate' (UK Constitutional Law Association Blog, 25 April 2018)
M. Bennett and R. Greally, 'A Report on the Inaugural Public Law Forum (2018)' (UK Constitutional Law Association Blog, 5 March 2018)