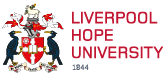 Dr Rachel Sweeney
PHD SUPERVISOR
Creative and Performing Arts Admin Office
0151 291 3311
sweener@hope.ac.uk

I hold a degree in Theatre Studies from Dartington College of Arts and an MA in Dance Studies from the University of Surrey. My practice based PhD was funded through the Arts and Humanities Research and focuses on the Japanese movement practice of Butoh and its application within contemporary site-based dance practice.

My subsequent research intersects dance practice with ecological and environmental themes working through interdisciplinary collaboration projects that have taken place internationally: Orr and Sweeney Dance Collective, Karum Creevagh Experimental Heritage Group and Anoikis Dance.
I am an Associate Fellow of the Higher Education Authority and my teaching specialisms include site based dance, dance anthropology and applied dance practice and as well as crossing areas of arts and ecology and creative visual media.
My work has been supported to date by the Arts Council of England, Ireland and Wales, Dublin Corporation, the Centre for Sustainable Futures (UK), the Australian Commonwealth Scientific and Industrial Research Organisation and the Lisa Ullmann Dance Foundation (UK).
Teaching Specialisms:
Site Specific Dance Composition
Twentieth Century European Dance Theatre
Dance Anthropology
School Roles:
Course Leader for BA Combined Honours in Dance
Faculty Senior Academic Advisor for School of Creative and Performing Arts
Recent Publications:
- 2020 Migrating Gestures: Body Weather as a cartographic process within interdisciplinary pedagogy in The Dancer Citizen online journal.
- 2019 Rhythm in Motion: developing English skills through music and creative movement. Creative Arts Education Therapy Vol 5(2):134–142
- 2018 'Dance Ecology as a Live Research Practice' (eds) McGrath, A. & Meehan, E. in Dance Matters in Ireland: Contemporary Dance Performance and Practice, Palgrave Macmillan, London.
- 2017 'Animate Shadows: exploring synaesthesia and kinaesthesia within digital dance.'
Touring Work:
Feb 2020 'Stilled Bones' Theatre production. Commissioned by Angelfields Arts Festival, Liverpool in association with The Gwenfrewi Project, Wales.
Jan 2019 Choreographer in Residence for Espiral Dance Company, Matanzas, Cuba.
International Teaching:
2019 Guest Lecturer at the School of Theatre and Dance Program, University of South Florida.
2018 Guest Lecturer at STAPS Sports Management MA and CHOREOMUNDUS MA. University of Auvergne, France.
2014-2016 Guest Lecturer for the Department of Oriental Dance and Ballet at the University of Visual and Performing Arts, Colombo, Sri Lanka.

Boards/Networks:
I am a member of the North West Higher Education Dance Forum and Dance Ireland and Board Member of Lisa Simpson Dance.