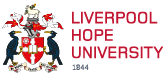 Dr Sam Mercer
LECTURER IN SOCIAL SCIENCE
Sociological Studies
0151 291 3535 .
mercers@hope.ac.uk

In 2018 I was awarded my PhD from the University of Chester for a thesis titled Humanism and the Ideology of Work. My research explored and deconstructed the sociology of work and employment through the critique of theoretical humanism, located in the Marxist philosophy of Louis Althusser. My research demonstrated that throughout sociological discourses of work and employment, there persist several 'humanist' ideological tropes which blunt its critical force, bracketing material analyses of class and exploitation in favour of moralistic ideological analyses of human nature and human essence.
In my current research I am interested in the application of 'Althusserian' Marxism to discourses in sociology, particularly to the sociology of work. My most recent contribution to this is a book chapter with
Rethinking Marxism,
which examined the reproduction of ideology through the image of the 'key worker' in the context of the Covid-19 pandemic.
At Liverpool Hope University I am a lecturer in Social Policy. I am currently leading the Level I course in Social Policy. The Level I course focuses on two important strands: first, the role of social research methods within social policy scholarship; and second, on social divisions and how social inequalities and antagonisms are reflected in contemporary social policy. Additionally, I am teaching political economy in our Level C Introduction to Applied Social Sciences and leading an Advanced Research Course at Level H on 'Post-Work Imaginaries and Postcapitalist Social Futures.'