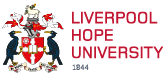 Dr Silvia Battista
SENIOR LECTURER
Drama, Dance and Performance
0151 291 3878 .
battiss@hope.ac.uk

I was born in Rome, Italy and my artistic profession allowed me to travel and live in various places including Czech Republic, USA, London and eventually Liverpool.
I studied Fine Art at the Academia of Fine Art in Rome, Italy (1992-1996); I hold an MA in Communication Art awarded by the Royal College in London (2004-2006); and a PhD in performance and theatre studies awarded by the Royal Holloway University in London (2009-2014) . I have been teaching in Higher Education since 2009.
As both a practicing artist and scholar I am interested in the coming together of different artistic disciplines and languages such as performance, storytelling, drawing, sound and new technologies to imagine visions and stories for a future that is inclusive, pluralistic and socially and ecologically sustainable.
I am passionate about the intersection between mysticism, spirituality and esotericism in contemporary art and performances and over the last twenty years, I have had the privilege of staging performances, lectures and exhibitions internationally - Finland, UK, Italy, India, USA, China and South Africa. For details, please view the website www.silviabattista.com
So far, I have published two books plus articles and chapters on contemporary performance with publishing houses relevant in the field - see details below - and at present, I am the co-convenor of the international research cluster 'Performance, Religion and Spirituality' part of the IFTR - The International Federation for Theatre Studies, and I cover the role of advisor for the editorial board of the peer reviewed journal 'Performance and Mindfulness'.
Teaching Specialisms:

Contemporary Performance and Theatre
Performance, Religion and Spirituality
Ecology and Performance
Active imagination in Performance Training
Ethnographic and Auto-Ethnographic methods for Performance
Creative Writing
Experimental Storytelling
I welcome PhD proposals for studies on the relation between contemporary art/performance and religion, spirituality, mysticism and esotericism - posthuman ecologies and spiritualities in contemporary art/performance - contemporary performance and ritualistic practices
Recent, Selected Publications:
Ed. The Performances of Sacred Places: Crossing, Breathing, Resisting. London: 2021, Intellect;
Posthuman Spiritualities in Contemporary Performance: Politics, Ecologies and Perceptions. London: 2018, Palgrave;
'Repetition as a Technology of the Self in Performance: The Artist is Present by Marina Abramovic'. in On Repetition: Writing, Performance and Art, Eirini Kartsaki ed. London: 2015 Intellect.
Recent, Selected Performances:
Spirits Read Foucault. Online Festival RUINS, organised by [M] Dudeck and BASR - British Association for the Study of Religion, 2021
The Stories of the Firefly with special guest Steve Boyland. Angel Field Festival, Liverpool, UK 2020
Sound's Spirit in collaboration with Annalaura Alifuoco. Tate Liverpool, UK 2019
Persephone Liverpool Independent Biennial, UK 2018
A River is Never a Matter of Peace Stockport War Memorial Gallery, UK 2017