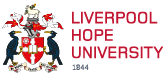 Dr Steven Lucas
HONORARY RESEARCH FELLOW
Social Work
0151 291 3709 .
lucass1@hope.ac.uk

I qualified as a social worker from Aberdeen University in 1987 and have many years experience as a local authority social worker mostly in the children and family field.
My research interests lie in the sociological examination of service users', and particularly children and young people's, human agency and participation in children's social care.
My research degree was a study of children and their parents' experiences of the Common Assessment Framework. This is a multi-agency process aimed at engaging agencies in working with parents, and children and young people whose needs are deemed unmet by universal services such as education and primary health care. This qualitative inquiry addressed issues in respect of service users' participation in developing working relationships with professionals and the demands of developing effective agency as a parent or young person.
In pursuing a continuing interest in preventative social care interventions with children and families I have undertaken a freedom of information inquiry into the national provision of services by local authority Children's Services Departments.
Currently I am pursuing research into mental health provision for the non-statutory homeless together with a colleague from University of Nottingham. This study uses a freedom of information inquiry directed to all the Primary Care Trusts and Clinical Commissioning Groups within the National Health Service in England.
I am also part of the SEARCH (Social,economic and applied research for change) research centre which represents a partnership with Everton FC. I am currently evaluating a youth program engaged in supporting the resettlement of young offenders and young people at risk of secure accommodation or care in the Greater Merseyside area.
As a new member of the teaching staff at Liverpool Hope University I am involved with teaching on the BA and MA level social work programmes. I teach on children and families social work, disability, learning disability, social work theories and methods and research methods. I am also teaching an Advanced Research Seminar which will explore aspects of my PhD study.