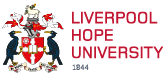 Miss Irene Rose
PROFESSIONAL TUTOR IN SOCIAL SCIENCES
Disability Studies
0151 291 3385 .
rosei@hope.ac.uk

I am a Professional Tutor in Disability Studies for the Network of Hope, where I am Year Lead for Level I & Level H. I am also the Network of Hope liaison for DS, providing oversight of our subject provision across Network colleges. To support development of the Network provision, in 2019 I founded the University's Community of Practice for Learning Models in Collaborative Partnerships, which I convene and chair. I am currently undertaking an EdD examining the affordances of 'flipped learning' for collaborative provision within an ecosystem model of course design (Jones and Bennett, 2017).
My research interests cover disability, gender, popular culture, technology enhanced learning and curriculum design. I have previously published in literary gender studies, popular fiction studies and cultural disability studies and have edited two journal special issues on Autism, Narrative and Textuality and Mediating Disability in the Digital Era. I have specialist expertise in Autistic autobiography (autiebiography) for which I was interviewed by
The Guardian
and on Radio 4's
Women's Hour.
I have recently completed supervising an MA on Ableist Rhetoric in
Harry Potter
and I am currently working on an article with my colleague Dr Erin Pritchard on Representations of People with Dwarfism in
Family Guy.
I am a core member of the Centre for Culture and Disability Studies (CCDS).