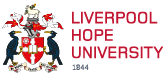 Mr Ed Wright
PROFESSIONAL TUTOR IN TEACHER EDUCATION
Initial Teacher Education
0151 291 3901 .
wrighte@hope.ac.uk

I have recently begun working at Hope after 25 years teaching in a wide variety of secondary schools on the Wirral and in Hertfordshire; as well as being Wirral's MFL Advisory Teacher.
My areas of particular expertise are in teaching Modern Foreign Languages, as well as whole-school Teaching and Learning and pastoral welfare. As Assistant Head at Mosslands School I was responsible for Teaching and Learning and Initial Teacher Training. As Wirral LA's Advisory Teacher I was responsible for the development of Modern Foreign Languages Teaching and Learning in Wirral schools.
I have a BA Hons Degree from Liverpool JMU and Diploma Level in Education Management from Manchester MU.
I am looking forward to making a significant contribution to maintaining high standards in the delivery of Hope's MFL PGCE course.