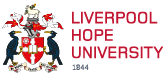 Mr Grant Firkins
PROFESSIONAL TUTOR IN LAW
Law

firking@hope.ac.uk

I joined the School of Law and Criminology at Liverpool Hope University in March 2023.
I graduated from the University of Liverpool (LLB (Hons)) and worked in legal practice before graduating from the University of Birmingham (LLM in Criminal Law). I have recently submitted a PhD at the University of Liverpool, where I was also a Graduate Teaching Assistant. My PhD is titled 'Rethinking Causation in English Criminal Law: The Role of INUS Causation'. It challenges English Criminal Law's approach to causation in the context of criminal-responsibility ascription. In doing so, it proposes replacing the standard tests for causation with a metaphysical account known as 'INUS' causation. It then explores the implications of adopting the proposed account for criminal liability; specifically, strict liability and complicity liability.
My current research interests are in criminal law theory and doctrine. I have published, and am currently developing publications of, key aspects of my PhD.
I am the Course Leader for Criminal Law and Criminal Evidence, and a member of the teaching teams for Land Law. I also supervise Dissertation/Research Project students.
Publications
G. Firkins, 'Rethinking Causation in English Criminal Law' (2023) 87(1) Journal of Criminal Law 18-38.