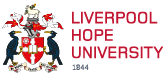 Mrs Lynne Berry
SENIOR PROFESSIONAL TUTOR IN TEACHER ED (PRIMARY)
Initial Teacher Education
0151 291 3022 .
berryl@hope.ac.uk

My roles include :-
Senior Professional tutor with the Education Faculty
Coordinator for the Foundation Subjects.

Primary Computing subject lead.
Faculty Senior Academic Adviser.
Computing at School (CAS) Masters Teacher
STEM CPD Quality Mark
My academic qualifications include a BPhil in IT and management, PGC in LTHE and MA in Education.
My current research interests lies in creating a Creative Curriculum one that is taught creatively in order to stimulate and motivate children/students to develop their learning.
My other area of research is physical computing and how this can be integrated into the primary curriculum to ensure children/students are both users and creators of technology to develop their skills and understanding for lifelong learning.