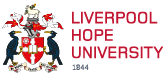 Professor John Sullivan
EMERITUS PROFESSOR
Theology, Philosophy and Religious Studies

sullivj@hope.ac.uk

I have a BA in History & Politics (Hull), a Postgraduate Certificate in Education (Liverpool), a MLitt in Philosophy of Religion (Lancaster), a PhD in Catholic Philosophy of Education (London) plus a Diploma in the Philosophy and History of Education (London) and a Diploma in Theology (Liverpool) and I am a Fellow of the Higher Education Academy.
I supervise doctoral research in Catholic Studies and in Christian education. My special areas of academic interest include Christian higher education, the interconnections between theology, philosophy, and education, and the match between purposes of, contexts for and approaches to Christian education. My research interests also include the religious thought of Maurice Blondel, developments in the Catholic intellectual tradition, especially the unfinished project of modernism and the place of religious conviction and speech in the public square. What links these broad areas is an enduring engagement with key issues in the communication and reception of Christian faith.
My latest book is The Christian Academic in Higher Education: The Consecration of Learning (Palgrave Macmillan, 2018). Prior to this I have authored, edited or co-edited seven books and over 80 chapters and articles (in the UK, Ireland, USA, Australia and Europe) on religion and education. My next major writing project is a book Lights for the Path, an introduction to key figures from the Catholic intellectual and spiritual tradition (past and present) who illuminate important aspects of the task of Catholic educators in schools, colleges and universities.
I am a member of the editorial team for International Studies in Catholic Education (Routledge), an editorial adviser for Journal of Religious Education (Springer), a consultant for Liverpool Hope University's Centre for Christian Education and a member of the Steering Group for the Network of Researchers in Catholic Education (UK and Ireland). I also serve as Visiting Professor (Theology and Education), Newman University.