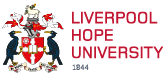 Rethinking Poverty, Insecurity and the Cost of Living Crisis in the North West and Beyond
On the 28th of June 2023, Liverpool Hope University will hold a national academic conference that aims to create a knowledge exchange/social partnership platform that will bring together regional and national researchers, academics, members of the third sector, social campaigners and politicians.
This conference aims to bring together different stakeholders from across the northwest and beyond to advance knowledge and further understanding of the specific ways in which people are experiencing the cost of living crisis. The conference will thus provide a platform for the participants to share their expert opinion on the emergent issues, experiences and wider consequences associated with this crisis. We also seek to understand the different ways in which people are seeking to challenge, re-think and imagine alternatives in the face of this ongoing crisis.
The conference is an unique opportunity for the interested parties to share their knowledge and engage in discussion.
Keynote speakers include:
• Claire Donovan (Head of Policy, Research and Campaigns, End Furniture Poverty)
• Heather Jessop (Chief Executive, Citizens Advice Liverpool)
• Professor Kate Pickett (Professor of Epidemiology, University of York)
• Cllr Liam Robinson (Liverpool City Labour Councillor)
The conference will be an in-person event with keynotes and several designated sessions also available in a blended format. We will be asking attendees to pay a small fee to attend the conference in order to cover catering and venue cost:
Full fee (£35/ Discounted Rate for Students £20)
Conference Registration
Early Bird Registration now open.
Important dates
15th of June: Registration closes
2023 Cost of Living Crisis Conference - programme (Note: Programme may be subject to change)
For further information please contact the organisers at: costoflivingconf@gmail.com
Organising committee:
Dr Natalija Atas, Liverpool Hope University (atasn@hope.ac.uk)
Dr Vicki Dabrowski, Liverpool Hope University (dabrowv@hope.ac.uk)
Tracy Ramsey, Liverpool Hope University (ramseyt@hope.ac.uk)
Natasha Howarth, Liverpool Hope University (howartn@hope.ac.uk)