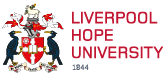 Academic support for students
Find out about the academic support available from the University
Senior Academic Advisers
There may, from time to time, be a need to seek academic advice. This could take a wide-range of forms and our team is designed to support you in finding the right answers.
On this section of the website you will find details of the University's Senior Academic Advisers and how to book an appointment, along with guidance on Academic Regulations.
The Senior Academic Advisers work to support students in requests for academic advice. This could take a number of forms and includes issues such as:
Queries or concerns about course options.
Wishing to interrupt or take a break in studies.
Attendance and engagement monitoring issues.
Assessment and regulatory advice.
Academic appeals process.
This list is by no means exhaustive but gives examples of where it might be appropriate to book an appointment with a Senior Academic Adviser (SAA).
Meet the team

Dr Ilva Navarro-Bateman

Hope Park campus

Dr Kevin Crawford

Hope Park campus

Dr Trish Ferguson

Hope Park campus

Dr Simon Davies

Hope Park campus

Dr Kathrin Wagner

Creative Campus

Dr Victoria Kennedy

Hope Park Campus

Dr Stephe Harrop

Creative Campus
To make an appointment with a Senior Academic Adviser please contact your Departmental / School Administrator
Academic Regulations