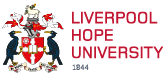 Accounting & Finance and Contemporary Fashion Design BA (with Foundation Year)
UCAS Code: CF02|Duration: 4|Full Time|Hope Park
UCAS Campus Code: L46
Work placement opportunities|International students can apply
In the rapidly changing business world, the demand for finance professionals has never been greater. This challenging and stimulating Accounting and Finance degree will equip you with a strong strategic outlook, ensuring that, once you graduate, you will be ready to inform and advise management decision-making at the highest level. The variety of topics studied on this degree will give you a sound grounding in theoretical and practical areas of Accounting and Finance.
Senior Professional Tutors, with practical experience in the professional services sector and who are experts in their field, work alongside well respected academic staff to ensure that, when you graduate, you will have the skills and knowledge needed for a successful career in a number of competitive areas, including accountancy, general management, banking, and finance.
We believe your ability to gain meaningful employment after you graduate is really important, so there is a strong focus on helping you to develop your employability skills.
Throughout your degree, there will be a number of opportunities and initiatives to engage and network with local, national and international businesses, giving you the chance to raise your profile and make connections in the business before you have even graduated.
For more details and information about this course visit:
Accounting & Finance
Contemporary Fashion is a dynamic practice-based course that explores a breadth of current themes and issues from inclusivity to adaptable fashion. Centred around the exciting possibilities of adorning the body and exploring materials, you will learn about the fundamentals of designing, making and understanding the role that fashion plays in wider society. The course will encourage individuality, collaborative working and support diverse career trajectories.
During your studies you will be taught by established practitioners and have access to a vast range of equipment, workshops and studios. You will be immersed in a professional environment that enables rich interdisciplinary approaches at undergraduate level. This includes working with live briefs and competitions, as well as engaging with established national and international contacts.
As a Combined Honours Degree, this programme offers an exciting opportunity to combine your fashion practice with other subjects, which will influence your individual approach to fashion and can be tailored to individual interests.
For more details and information about this course visit:
Contemporary Fashion Design