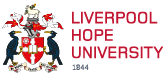 Accounting & Finance and Media & Communication BA (Hons)
UCAS Code: NP43|Duration: 3 years years|Full Time|Hope Park
UCAS Campus Code: L46
Work placement opportunities|International students can apply
In the rapidly changing business world, the demand for finance professionals has never been greater. This challenging and stimulating Accounting and Finance degree will equip you with a strong strategic outlook, ensuring that, once you graduate, you will be ready to inform and advise management decision-making at the highest level. The variety of topics studied on this degree will give you a sound grounding in theoretical and practical areas of Accounting and Finance.
Senior Professional Tutors, with practical experience in the professional services sector and who are experts in their field, work alongside well respected academic staff to ensure that, when you graduate, you will have the skills and knowledge needed for a successful career in a number of competitive areas, including accountancy, general management, banking, and finance.
We believe your ability to gain meaningful employment after you graduate is really important, so there is a strong focus on helping you to develop your employability skills.
Throughout your degree, there will be a number of opportunities and initiatives to engage and network with local, national and international businesses, giving you the chance to raise your profile and make connections in the business before you have even graduated.
For more details and information about this course visit:
Accounting & Finance
If you want an exciting career in the media but also want to understand how and why the media reports and represents the world in the ways it does, studying at Hope is the next step for you. Media and Communication provides you with an opportunity to closely study and analyse the ways in which the media industry shapes and is shaped by our world. Our degrees are designed to help you become an industry leader equipped to take on the key task of working towards a more reliable, trustworthy media industry, and to work as a cross-platform media practitioner.
If you choose to take Media and Communication, you explore the history and theory of film and other visual media, such as photography and animation, and the cultural and creative contexts in which they are produced and consumed. We also think one of the best ways to study creativity is by making things, so you have the opportunity to make films (drama, documentary or animation), produce photographic portfolios, work in a studio and write screenplays. Our curriculum is taught by lecturers with a reputation for international research and by a practitioner who has made BAFTA and EMMY award winning programmes and animated films.
Media and Communication at Liverpool Hope is underpinned by the notion of interrogating power. We believe that the media must always be held to account and has a responsibility to pursue social justice. Whether it be through journalism, digital and social media theory and applied skills, our aim is to produce graduates who will make a better world.
For more details and information about this course visit:
Media & Communication