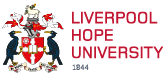 Accounting & Finance and Social Care BA
UCAS Code: AC08|Duration: 3 years|Full Time|Hope Park
UCAS Campus Code: L46
Work placement opportunities|International students can apply
In the rapidly changing business world, the demand for finance professionals has never been greater. This challenging and stimulating Accounting and Finance degree will equip you with a strong strategic outlook, ensuring that, once you graduate, you will be ready to inform and advise management decision-making at the highest level. The variety of topics studied on this degree will give you a sound grounding in theoretical and practical areas of Accounting and Finance.
Senior Professional Tutors, with practical experience in the professional services sector and who are experts in their field, work alongside well respected academic staff to ensure that, when you graduate, you will have the skills and knowledge needed for a successful career in a number of competitive areas, including accountancy, general management, banking, and finance.
We believe your ability to gain meaningful employment after you graduate is really important, so there is a strong focus on helping you to develop your employability skills.
Throughout your degree, there will be a number of opportunities and initiatives to engage and network with local, national and international businesses, giving you the chance to raise your profile and make connections in the business before you have even graduated.
For more details and information about this course visit:
Accounting & Finance
There is a growing need for well-trained, multi-skilled graduates able to respond to the changing demands within the Social Care employment and research sectors. As such the Social Care team recognise the great benefit of collaborating with service users, health and social care employers and stakeholders in this sector.
Curriculum content will develop students' knowledge and understanding of Social Care through an interdisciplinary and multidisciplinary approach. Students will be encouraged to develop a critical approach to a range of social care discourses.
The School has strong links with a range of individuals and organisations in the field who have expressed an ongoing commitment to working with us. The Social Care team build on these long-standing working relationships at all levels of the programme to embed a research informed, evidence-based practice approach to teaching and learning.
For more details and information about this course visit:
Social Care