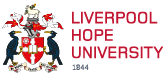 Art & Design History and Music BA
UCAS Code: AD09|Duration: 3 years|Full Time|Creative Campus
UCAS Campus Code: L46
Work placement opportunities|International students can apply
As the UK city with more museums and galleries than any other outside of London, alongside the country's largest contemporary art biennial, Liverpool will provide a vibrant cultural backdrop for your studies. Utilising Hope's exclusive partnership with Tate, visiting speakers from the creative industries and the University's own collections/gallery programme, students gain a wide-ranging understanding of theoretical perspectives in Art & Design History and how these are expressed through the workings of cultural organisations. Through our cultural partnerships and collaborations, students will be offered privileged access to important collections in Liverpool and experts working in the field.
Encompassing the study of visual and material artefacts, museum and gallery practices and the production and circulation of meaning around art and design. This degree provides a systematic understanding of art and design practices and theories with a strong emphasis on critical thinking. There is also the possibility to participate in overseas study tours – in recent years the department has visited Amsterdam, Barcelona, Bilbao, Milan, Paris, Florence, Venice, Berlin and New York.
In your second and third years, you will also take 'Professional Practice for Art and Design History'. These courses look at theoretical approaches to museology, as well as more practical considerations such as conservation, exhibition planning and design, curatorial practices and educational activities. These components address pathways into the creative industries and address the range of roles today's cultural organisations demand – equipping students with the skills and knowledge necessary to secure future professional opportunities.
Hear from student Bryony Large about what it's like to study Art & Design History at Hope.
For more details and information about this course visit:
Art & Design History
As a world-renowned city of music - with active and increasingly growing popular, classical, jazz, electronic and experimental music scenes - Liverpool is an ideal location for pursuing the creative practice and study of music. The BA Music Programme at Liverpool Hope will offer you the opportunity to explore the many facets of performing, composing, producing, and intellectually engaging with music across a broad range of topics and genres, including popular, classical, jazz, electronic, and world music traditions.
Our music programme benefits from a unique, creative scholarly approach that features:
- An inclusive outlook towards genre that allows students to pursue their musical interests.
- A wide-ranging approach to music study that develops diverse skills in performance, composition and academic study.
- A variety of opportunities to perform in and compose for university ensembles, student-led ensembles, and other musically collaborative experiences.
- A team with multifaceted interests in music that are pursued professionally beyond the university setting.
Our Music programme is part of our School of Creative and Performing Arts, based at the Creative Campus, and housed in the purpose-built Capstone building. The School is one of only a handful of All-Steinway Music Schools in the UK and, in addition to a Steinway Model D in the Capstone Theatre, we also have a number of sound-proofed bespoke music recording, rehearsal and practice spaces. There is also a good stock of musical instruments and outboard technology to cater across all musical genres.
Our students have had opportunities to gain professional experience with a variety of professional organisations, including Liverpool Sound City, Immix Ensemble, Parr Street Studios, Sentric Music, Ditto Music, The Vocal Booth studio, Melodic Distraction (radio station), and The Beatles Experience, among others.
We continually establish connections within the wider industry and our programme regularly hosts music industry professionals, who provide real-world knowledge through their guest lectures. Join our dynamic creative community of music production to facilitate the next steps in your creative and professional journey.
Hear from student Robyn Letman about what it's like to study Music at Hope.
For more details and information about this course visit:
Music