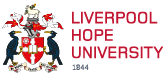 Childhood & Youth and Conservation Biology BA
UCAS Code: CB28|Duration: 3 years|Full Time|Hope Park
UCAS Campus Code: L46
Work placement opportunities|International students can apply
Childhood & Youth is an exciting, multidisciplinary subject in which you will explore a range of issues and challenges faced by children and young people in contemporary society, both here in the UK and on a global level. Drawing on key ideas from sociology, politics, history, social policy and cultural studies, the degree examines important questions about children and young people and the social contexts in which they live.
Topics studied include: how children and young people's place in society has changed over time; how social class, poverty, gender, ethnicity, disability, social policy and so on impact children and young people's lives; the role of risk and risk-taking in children and young people's everyday lives and; how children and young people make sense of and help to shape their social worlds. In exploring such issues you will also look at various political debates and policy initiatives, as well as learning about various ways of researching with children and young people that aim to help them overcome the many challenges that they face.
With its strong emphasis on social justice and welfare, the degree will enable you to develop as critical social scientists who value their role within the academic community at Hope and who, as graduates, will be able to use their skills and knowledge to the benefit of their local community and society more broadly.
For more details and information about this course visit:
Childhood & Youth
Conservation biology is concerned with the protection and management of nature and the Earth's biodiversity. It involves an evaluation of human and other factors that affect all living organisms with the aim of protecting and conserving species, their habitats and ecosystems. It is an interdisciplinary subject that draws on natural sciences to devise satisfactory processes and approaches by which to sustain and protect plant and animal biodiversity in the UK and abroad.
This course mainly focuses on conservation in terrestrial environments. It develops knowledge of key areas such as the principles and practices of ecology, habitat management, nature conservation and the functioning of natural systems, particularly with regard to different points of view including scientific, ethical and philosophical perspectives. Opportunities are provided to apply knowledge and understanding of conservation biology during field courses within the UK and abroad giving first-hand experience of a range of ecosystems.
A Placement Year option is available for this course. Undertaking a placement year as part of your degree programme offers you the opportunity to gain valuable work experience alongside your studies.
For more details and information about this course visit:
Conservation Biology