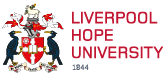 Childhood & Youth and Mathematics BA (Hons)
UCAS Code: LG91|Duration: 3 years years|Full Time|Hope Park
UCAS Campus Code: L46
Work placement opportunities|International students can apply
Childhood & Youth is an exciting, multidisciplinary subject in which you will explore a range of issues and challenges faced by children and young people in contemporary society, both here in the UK and on a global level. Drawing on key ideas from sociology, politics, history, social policy and cultural studies, the degree examines important questions about children and young people and the social contexts in which they live.
Topics studied include: how children and young people's place in society has changed over time; how social class, poverty, gender, ethnicity, disability, social policy and so on impact children and young people's lives; the role of risk and risk-taking in children and young people's everyday lives and; how children and young people make sense of and help to shape their social worlds. In exploring such issues you will also look at various political debates and policy initiatives, as well as learning about various ways of researching with children and young people that aim to help them overcome the many challenges that they face.
With its strong emphasis on social justice and welfare, the degree will enable you to develop as critical social scientists who value their role within the academic community at Hope and who, as graduates, will be able to use their skills and knowledge to the benefit of their local community and society more broadly.
For more details and information about this course visit:
Childhood & Youth
Mathematics is a fascinating and exciting subject. It is the language of modern Business and Commerce, Engineering, Science and Technology and is as old as mankind. As the universal language of science it is the best tool we have to describe reality. At Liverpool Hope, you will develop a passion and enthusiasm for mathematics and its applications. Mathematics encompasses many analytical and numerical methods that are used to solve scientific and industrial problems.
Mathematics at Liverpool Hope has been designed to help you develop strong analytical and numerate abilities and skills so that you learn how to look at problems, break them down into simpler questions and then solve them. Mathematics at Liverpool Hope can be taken as a single honours degree or a combined honours degree with a related subject.
The degree will cover all areas of mathematics including pure mathematics, applied mathematics and statistics. By the end of the degree, you will be confident in tackling real world problems mathematically. By studying with us, you can expect to be given not only first class tuition and teaching, but first class support. We pride ourselves on providing an excellent student experience, and the tutors at Liverpool Hope work hard to ensure that you get the most from your degree.
For more details and information about this course visit:
Mathematics